As a frequent traveler, I have always been anxious about the possibility of getting sick while away from home. It is truly a nightmare to get ill in a foreign place where I know no one.
Fortunately, I came across Air Doctor, an application that allows me to search for doctors in a particular area and book appointments and consultations with them.
This app saved my life as a tourist who gets sick during overseas trips. So now, I am sharing the wonders of this app so it can save you, too!
Air Doctor: Making Medical Care Accessible Wherever
Getting Started with Air Doctor
An Overview of the Booking Process
Using Air Doctor to Book an Appointment
Other Key Features to Love
Competitive and Affordable Pricing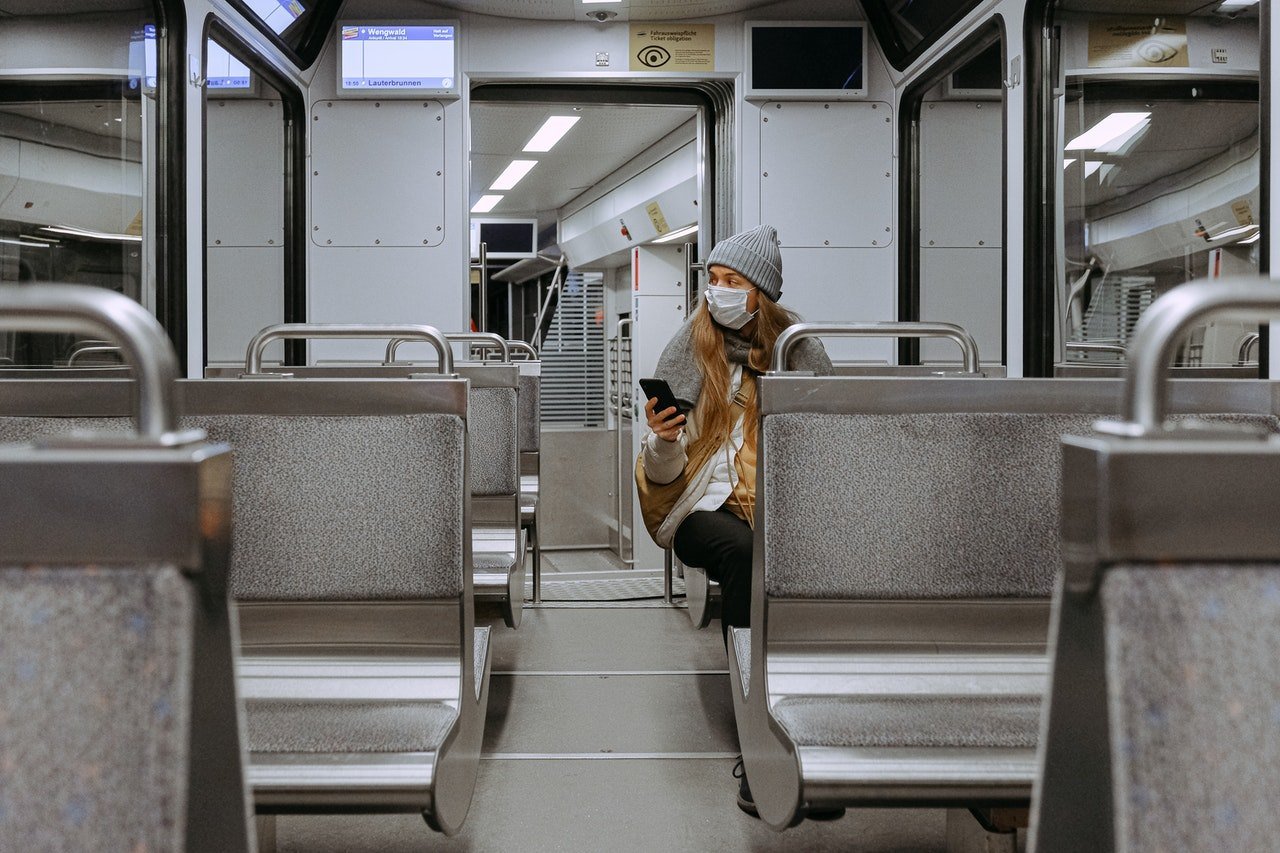 Air Doctor: Making Medical Care Accessible Wherever
For regular travelers like myself, Air Doctor provides a dependable marketplace of doctors. I know the feeling of being constantly anxious while on a trip because I do not know any doctors that I can immediately call when a medical emergency happens.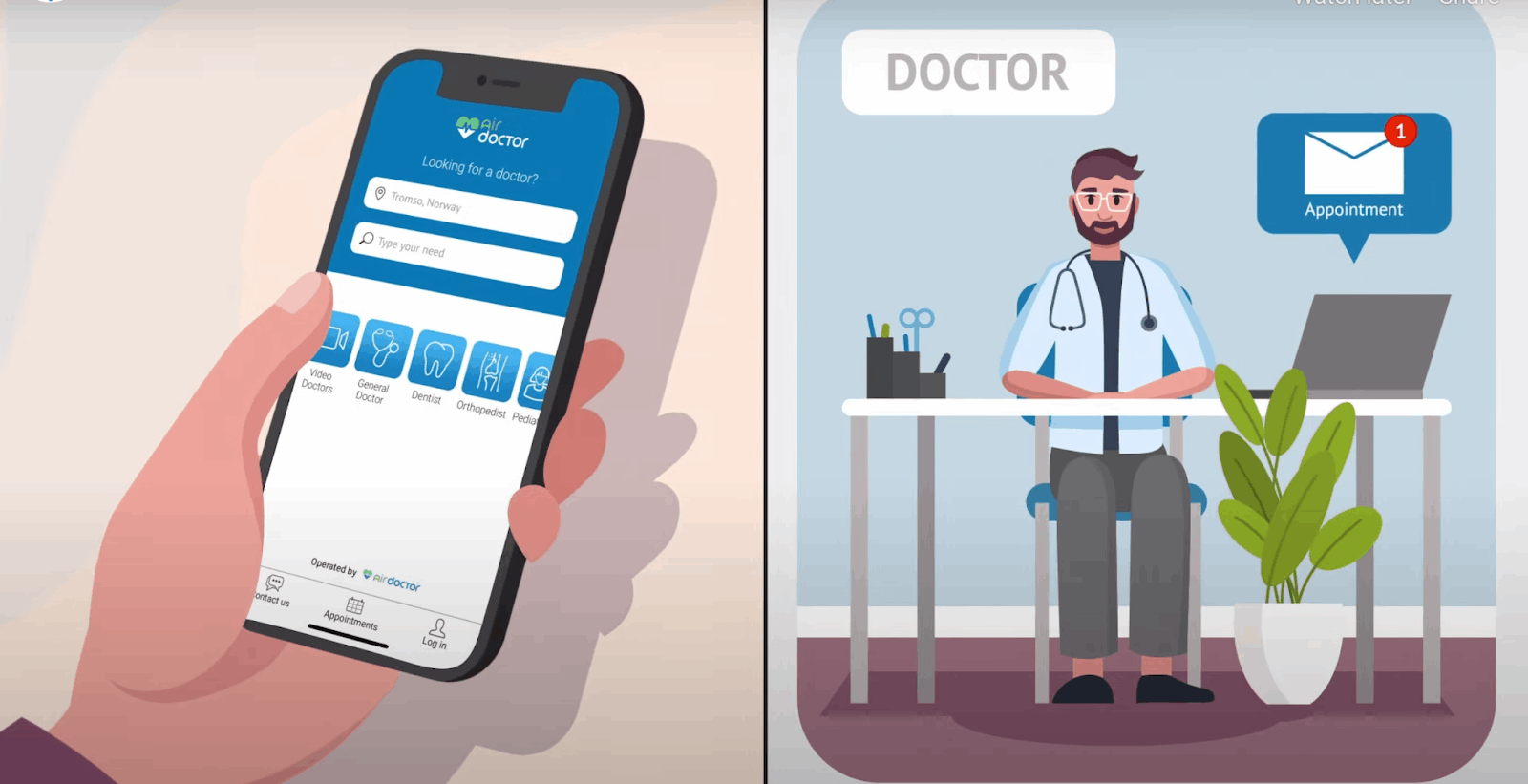 Thanks to Air Doctor, the process of finding a trusted and licensed doctor is made accessible. Within two minutes, I can schedule an immediate appointment with a doctor nearby, so I don't have to go through the hassle of looking through the internet and other places to find a reliable and licensed doctor.
Before scheduling an appointment, I can see all of the needed information such as languages spoken, professional background, and reviews from other patients. This is all thanks to Air Doctor's incredibly efficient and simple design that is user-friendly and easy to navigate.
Air Doctor is an intuitive platform that connects travelers to medical professionals globally. It works with insurance providers, too, so I don't have to worry about expensive bills and treatment costs!
Where to Download Air Doctor
With a global network spanning 61 countries and including recognized medical professionals from every corner of the world, I can never go wrong when using this application.
If you also need to be connected with local doctors and get medical attention and treatment during travels abroad, you may download Air Doctor for free from the Google Play Store and Apple App Store. It has over 50,000 downloads and an impressive 4.8-star rating on both platforms.
Getting Started with Air Doctor
Upon downloading the app, I was asked to activate the location services on my phone. This is imperative to enable the app to keep me posted on my appointment progress. In addition, I was also asked to grant the app access to send notifications.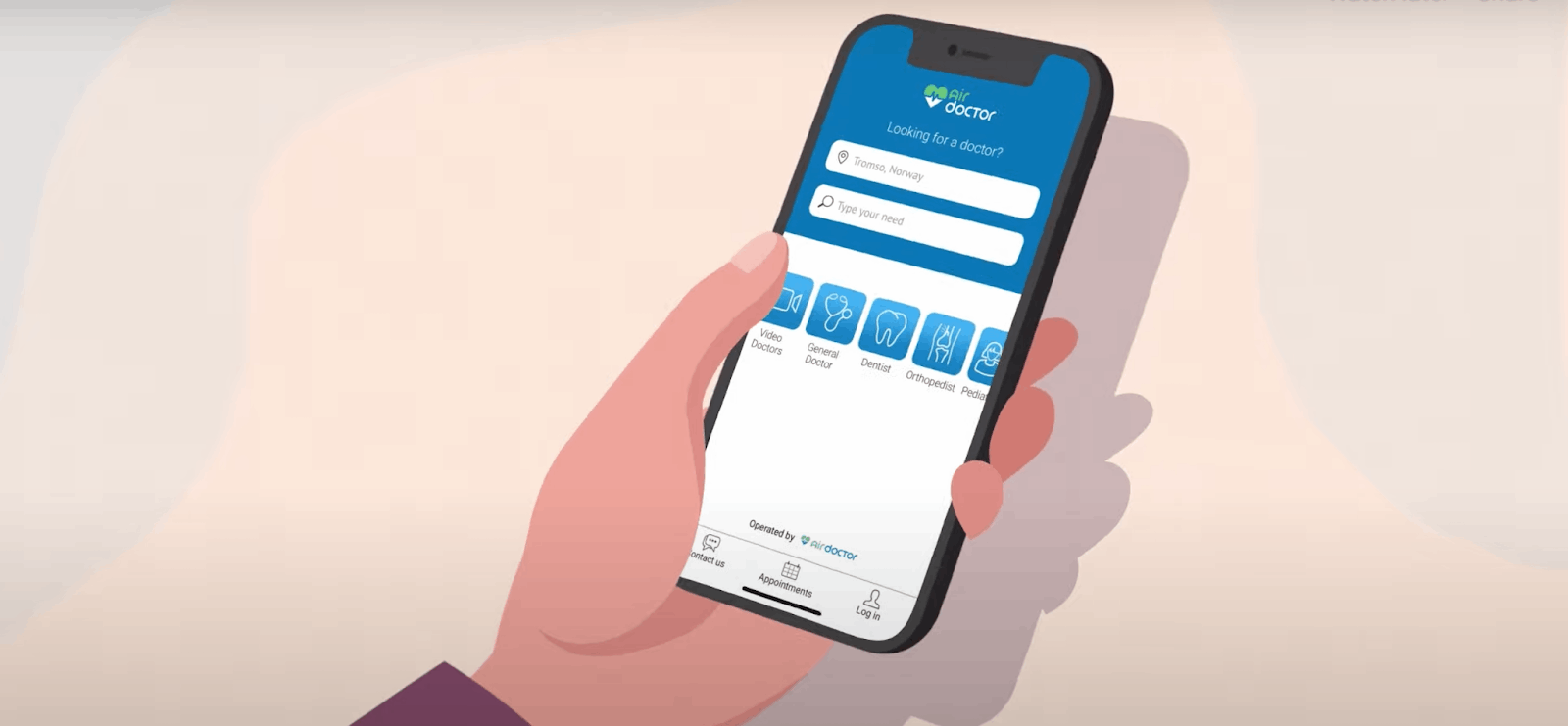 Then, I logged in using my email address. I was also asked whether I had an insurance policy or if I would be paying for services myself. The options for the insurance providers included AXA, Ergo, FBTO, ISIS- De Goudse, Iris Global, Medical Umbrella, and Phoenix.
After which, I am taken back to the homepage, where I am shown the available specialties based on my location. When I click on any specialties, I am redirected to a page to browse the available doctors.
I can browse by specialty, filter by language or location, and even book home visits or clinic appointments through the app.
Book in Under Two Minutes
When I suffered from a terrible headache and experienced diarrhea in Rome, I had nowhere to go because I didn't speak Italian.
I felt helpless and terrified that I could pass out anytime, but I managed to find a doctor and book a home visit appointment immediately!
With Air Doctor, it did not take me long to book a doctor who came to my aid as soon as she received my request.
An Overview of the Booking Process
Using Air Doctor is pretty simple. All I have to do is enter search criteria, then choose the doctor that works best for me among the results.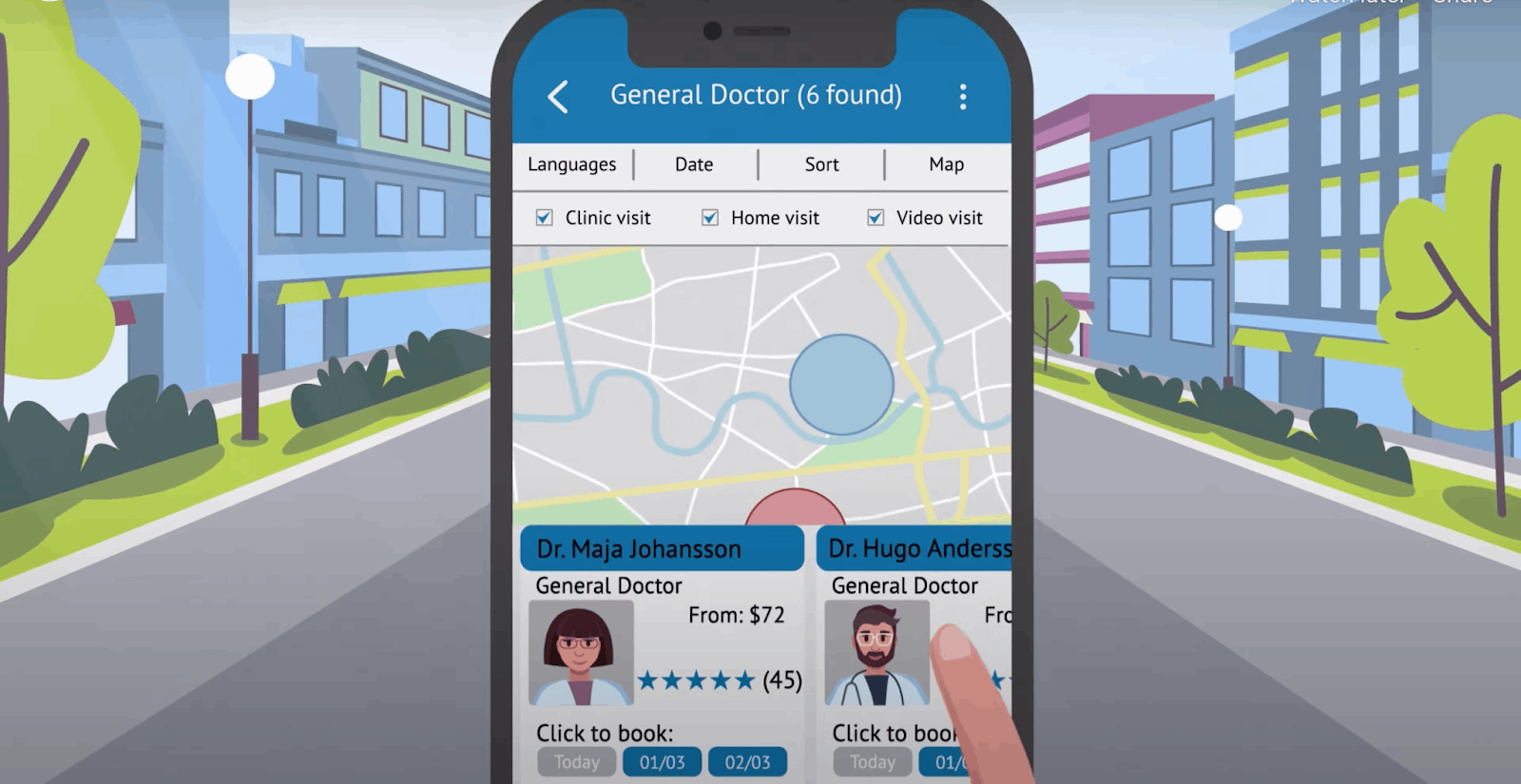 I like how I am given two options to view the page as either a list or a map. I prefer finding a doctor using the map view because I can immediately see the doctor's distance.
It is also possible to filter using the type of visit I prefer, whether an in-person visit to the clinic, a home visit, or a teleconsultation.
Then, I can request an appointment with my chosen doctor and wait for them to respond to my confirmed time. After my appointment, I can get a receipt, which I can then submit to my insurance company for reimbursement!
Reading Pertinent Information
Before booking a doctor, I always read through some information such as their experience, clinic bio, working hours, and reviews from other patients.
I usually use these to gauge whether they are the best fit for me. Clinic images and map locations are also available to view on the doctor's page.
Using Air Doctor to Book an Appointment
Tapping on one of the specialties takes me to the available doctors in my area. The details in the listings include the initials of the doctors, whether it is a clinic or a hospital, the distance from me in kilometers, languages spoken, and the price in dollars.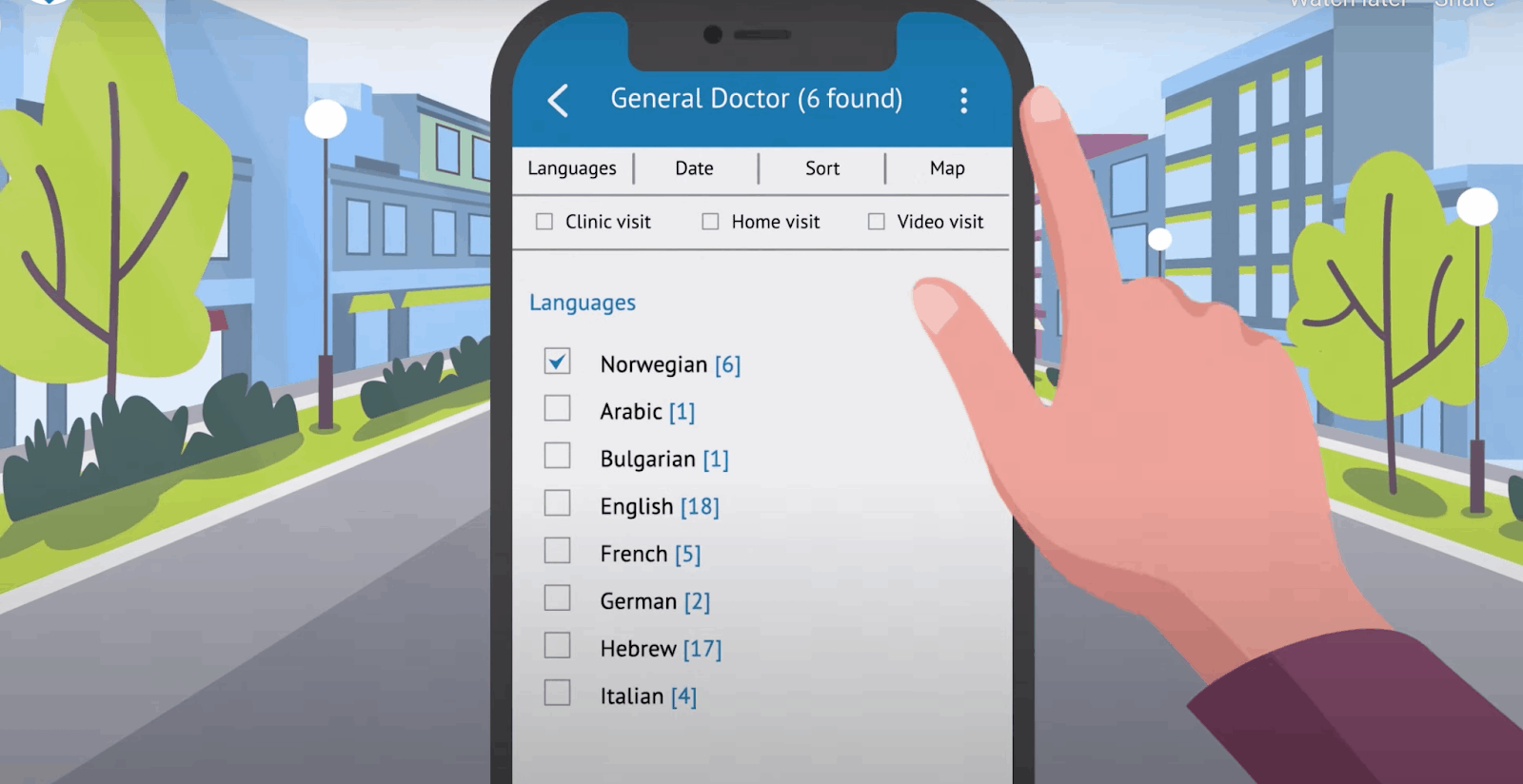 To schedule an appointment, I just need to pick any of the three dates shown to me and fill in the needed details. I can add images to accompany the problem description in order to provide detailed information and help the doctor prepare for the consultation.
Since my insurance policy covers me, I was not asked to provide a secure payment option such as a credit card. However, it is mandatory for users without an insurance policy to provide credit card details before making the request.
The request summary provides details on the location, fees to be paid, and payment methods. I can also cancel the appointment up to three hours before the scheduled time. To book my preferred doctor, I have to tap the "Book" button on the upper right portion of the screen.
Confirming the Booking
Next, I review the request and double-check the information indicated on the page. Within 45 minutes, the doctor will have to approve the request, or else the app will notify me that the doctor is unavailable and that I should book another doctor.
To schedule the time, I have to choose among the available options presented. After that, my name, contact information, phone number, and email address will be automatically filled in for the appointment request.
Air Doctor offers booking options within a three-day period, which I find incredible because I can schedule my appointments ahead of time and plan my day around my doctor's appointment.
Other Key Features to Love
The Contact tab on the lower leftmost side of the screen, represented by a text bubble icon, is helpful when I have concerns or questions. There are also several contact methods that I can use, such as WhatsApp, live chatting, phone call, email, or a contact form.
However, it is not recommended that users depend on 24/7 app support for highly urgent cases. In such cases, it is best to find an emergency room or urgent care facility.
With Air Doctor, I can set the patient's name in instances where I am searching for a doctor for someone other than myself. There is also a specific search bar to enter in my particular needs.
This feature was helpful when I was backpacking with my friend in Asia, and I had to find him a doctor since he sprained his ankle!
Manage and Organize Appointments
Moreover, I can also organize my medical appointments by managing existing visits, reviewing my history, and, most of all, contacting the 24/7 support center.
I can also check previous and current appointments under the Appointments tab, shown with a calendar icon on the lower center of the screen.
Competitive and Affordable Pricing
The best thing about Air Doctor is that it is entirely free to just use the app itself. There are absolutely no ads and no gimmicks—just a simple and efficient app that gets the job done.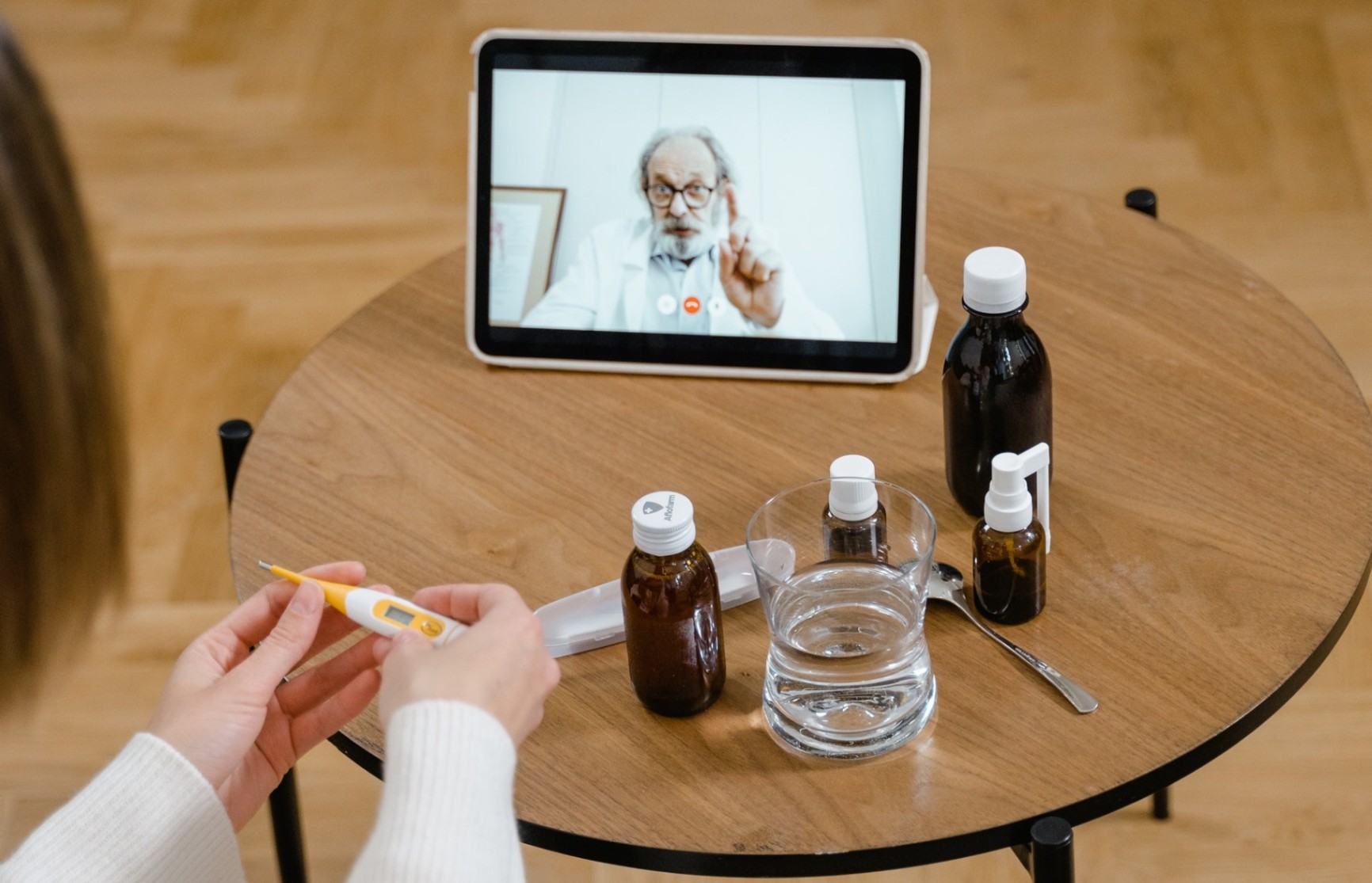 I've noticed that professional fees on Air Doctor are relatively lower compared to the price when I walk in as a patient without using the app.
Using Air Doctor helps me avoid unreasonable doctor fees, as well as doctors who take advantage of vulnerable and clueless tourists.
My Overall Experience
I've been using Air Doctor for two years now. I was able to get excellent medical care on three of my trips where I had dengue fever, broke my neck during diving, and got a terrible case of allergies.
In all those instances, I connected with great local doctors who had reasonable prices and took care of me even if I was foreign to the place.
Conclusion
Air Doctor has truly revolutionized medical access and care for tourists and people who love to travel away from home. Through this app, thousands of tourists like me have the opportunity to get the best medical care without going through all the hassle and trouble.
The next time you travel abroad, you know you'll have Air Doctor to count on. This app has been one of my ultimate essentials when traveling. It gives me peace of mind and allows me to stay healthy.