Thanks to innovative smartphones, today, we can capture every moment of our life anytime and anywhere. No doubt, pictures do speak more than words, but sometimes a blurry or low-quality shot can ruin the perfect moment.
That's where the Remini App enters into the scene. Remini is a real-time mobile application that enhances the quality of images/videos and turns them from dull, blurry images to super-attractive showstoppers.
I am personally in awe of this app. So, let's dive through these details about the app and make our pictures – picture-perfect!
About Remini – Photo Enhancer
A-List Features Of Remini App
How Remini Works
Cost Of Using Remini
Reviews & Ratings
How To Use Remini – Photo Enhancer
What Can A User Expect From Remini?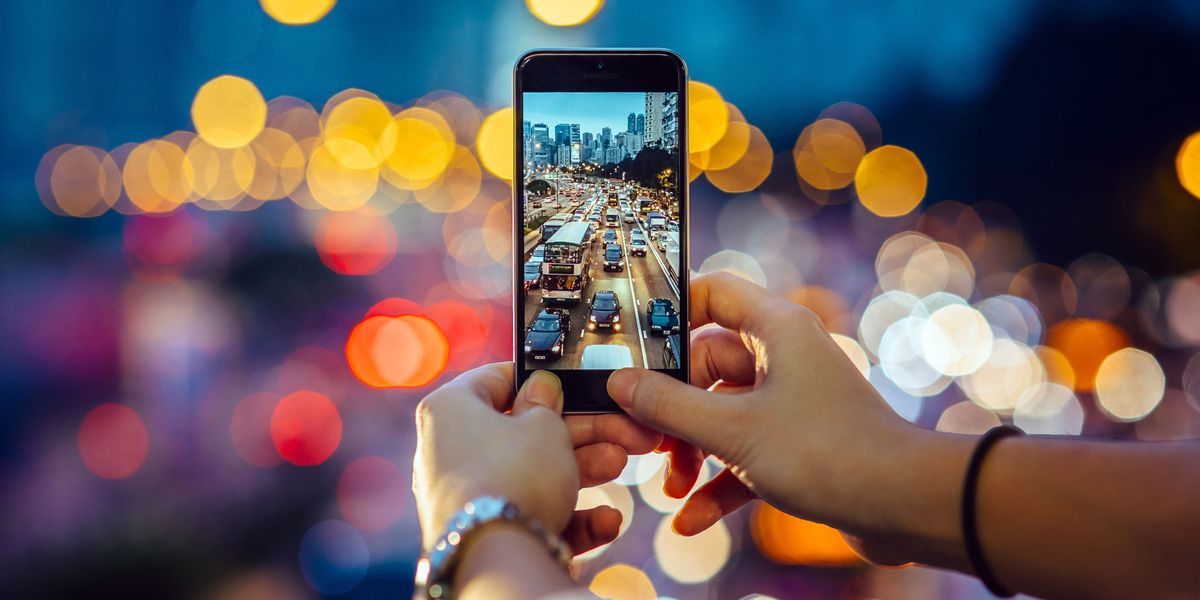 About Remini – Photo Enhancer
Remini is one of the most popular applications among teens and adults, and it's no wonder why. The main purpose of Remini is to turn low-quality, blurry, or old photos into high definition and clarity images in no time.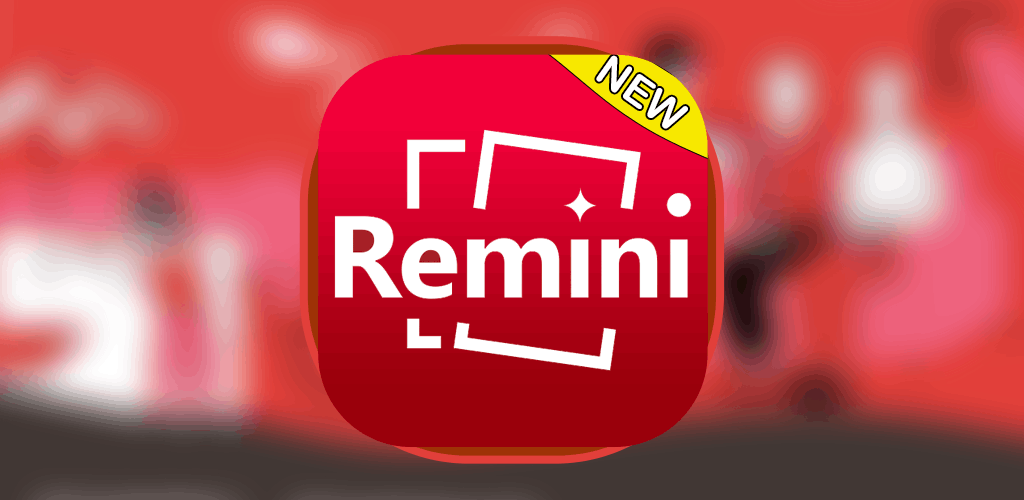 The notion behind Remini – improving the images, even more, is its engagement with state-of-the-art AI generative technology. This helps to set forth the professional film production level of pictures to help enhance our photos.
Launched in 2019, Remini has managed to enjoy a great response. So far, it has enhanced more than ten million photos. I must say – it stamps out your worries when you do not own a high-pixel smartphone but yearns for precise and quality images.
The Concept Behind Remini App
We all live in a world full of virtual fantasies. From the start of weekdays to the end of the weekend, nothing makes us happier than perfect pictures for Instagram posts or Snapchat streaks. That's where the concept of Remini plays its role.
Remini improves the quality of images and videos without ever making them look fake. As it is a hundred percent automatic and fast, I still enjoy using the app even though I own a smartphone with a low-megapixel camera. Being a photography enthusiast, I believe Remini is my savior.
Remini also adds the element of fun into the lives of people. There is a long list of in-built photoshop features that brought the idea into existence. From turning a photo into a painting or sketch to animate it in the form of GIF or smiley, the app can do it all.
A-List Features Of Remini App
A million users adore Remini App for its unique ability to turn their images and videos into something special. I am among one of them and would like to recommend its stellar features.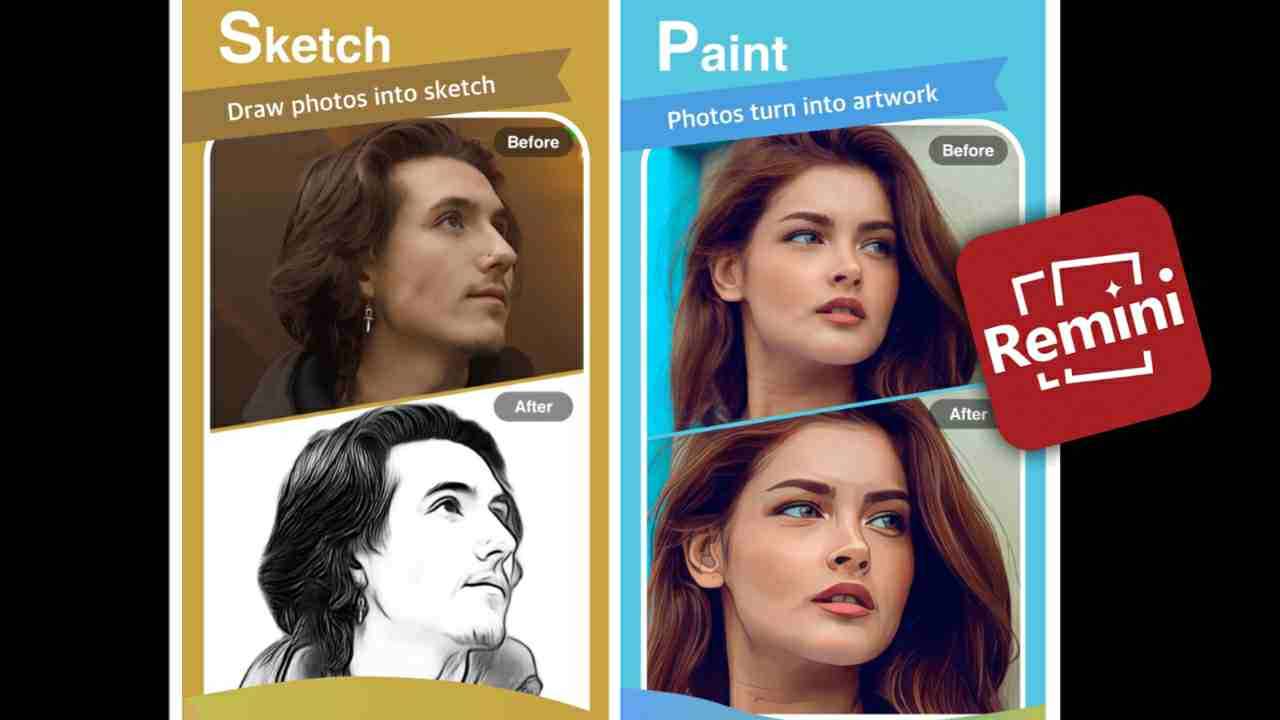 The basic objective of Remini is to turn facial photos and videos into high-definition images. The result is always a clear and sharply focused image. All this is because of the movie-grade AI technology that the app engaged with.
Remini is capable of repairing damaged, blurry, and scratched photos. Users can also improve the graphics of their old or vintage images, which were taken with an old camera.
Enhance The Quality Of Videos
Most people, including me, feel that it is hard to find an app that enhances the visuals of videos. Thanks to Remini, it enables users to playback previously captured videos with crystal-clear graphics on the large display device.
This is an incredible app, not only for its ability to enhance the blur, damaged, and old photos but also for its fun features. Here, I am talking about the thrilling photo effects built into the app.
In short, Remini provides various photo-effects features, which include colorizing, painting, old painting, sketching, and winking/smiling. Moreover, its wonderful video features such as SlowMo, FaceMo, and Animation are worth exploring.
How Remini Works
Remini makes use of generative AI technology to upscale images without losing their quality. Even though slight blurry photos can be enhanced using normal techniques, this app is totally exclusive when it comes to challenging images.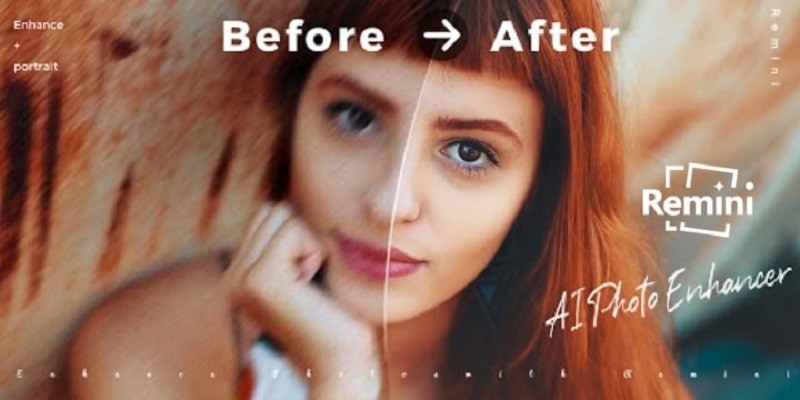 Remini relies on the cache of existing images in its database and converts the blurry or foggy features into a new clear version.
Or, I can say, Remini is the plastic surgery of the photo editing world.
How To Download Remini
Remini is compatible with Android and iOS, so downloading it for the device is a pretty simple process. For example, if you own an Android smartphone, you have to head to Google Play Store.
In the case of iOS devices or iPhones, the app can be downloaded from the App Store. To confirm the installation, you have to enter the passcode or use Touch ID. In the case of the iPhone X, double-clicking the side button to activate Face ID can help to confirm the installation.
The current version of the Remini App is 1.5.9, and it works with Android versions 4.4 and higher. To download Remini on iPhone, users must have the version of iOS 9.3 or later. The same goes for the iPod touch. The app is available for Mac as well.
Cost Of Using Remini
Remini is free to download but has some in-app purchases if a user wishes to access its advanced features. The price range of Remini – Photo Enhancer varies from $4.99 to $99.99 per item.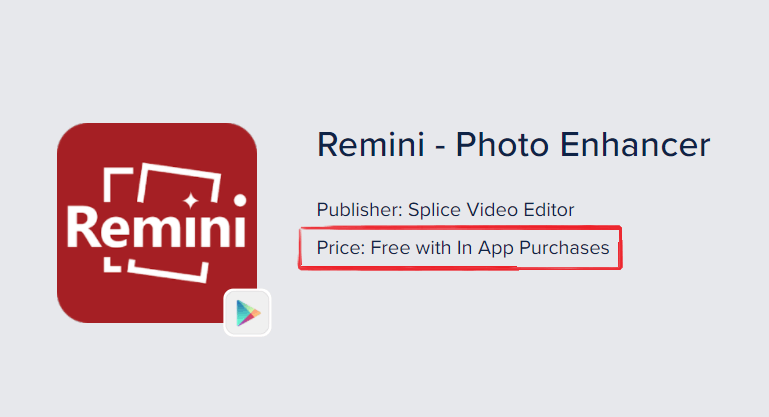 The cost of the app mainly depends on the level of pro cards. I paid $59.99 for the highest level pro card 120. As a permanent user, you can pay for the subscription plan monthly($4.99), quarterly ($9.99), or annually ($29.99).
Paying for the pro version of the app helped me relish the ad-free experience. Moreover, some of the advanced and bug-free features are easy to use if you are a professional photographer or graphic designer.
Reviews And Ratings
The most popular application among picture-freaks of all ages, especially teenagers, Remini enjoys a positive response all over. 4.6-star ratings out of 5 at Google Play Store and 5-star ratings on the App Store out of 5.
On both platforms, customers can be found leaving positive comments about the app. Most of them felt happy with the results. The high resolution and HD picture converted from a damaged or blur one makes users very happy with the app.
Besides, its easy-to-use interface and simple features make the processing perfect for all users. Even though there have been a few suggestions for improvements, the overall report of Remini – Photo Enhancer is phenomenal.
How To Use Remini – Photo Enhancer
It is convenient and fun to use Remini for pictures restoration and enhancement. The only downside with the free version of the app is that users have to watch ads every time they process and download the improved version of the image.
To use Remini – Photo Enhancer on my smartphone, I first had to open the app and press Enhance. Then, I found and selected the image from my phone that I wanted to enhance. Later, I pressed the Red Check Mark and let the image get processed.
The final result was displayed after I watched the ad that is displayed on-screen during processing. Finally, I got the hang of the Before and After interactive visuals on your screen, from where I downloaded the enhanced image.
Tips To Make The Most Out Of The App
The app is all about perfection and fun, and therefore you shouldn't miss out on playing with the photo editing options. I suggest you use the Paint feature. Clicking on it can help you turn your photo into a real-time painting.
You should also make use of the Face Animator feature. Trust me, it is entertaining, as it turns your photos into moving images and animate them with facial expressions and emotions.
Another option that I would like you to try is Colorize. It will help to convert your black & white photos into colorful ones. Last but not least, the feature Blink is worth giving a shot if you want to turn photos into smiley or GIFs.
What Can A User Expect From Remini?
I feel happy to share that Remini operates on secure servers, and thus you can enjoy a safer experience on smartphones, iPhones, Windows, and Mac.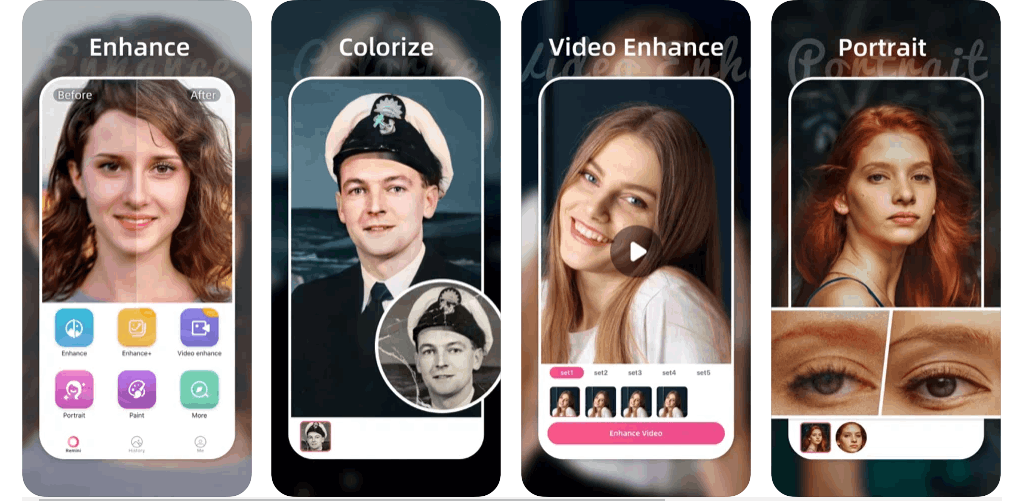 Users can expect a completely upscaled image compared to the previous image without impacting the quality.
Treasure Trove Of Features
The app is a treasure-trove for professional photographers and graphic designers, as they can relish in the feature of contrast enhancement. There are many in-built photo editing features, including sketch, plaint, oil painting, and others, that can help improvise the work of creative professionals.
A few of the other benefits that users can hope for while harnessing Remini are automatic processing, faster speed, sharp effects, and vibrant visuals. All this can be experienced with just one click.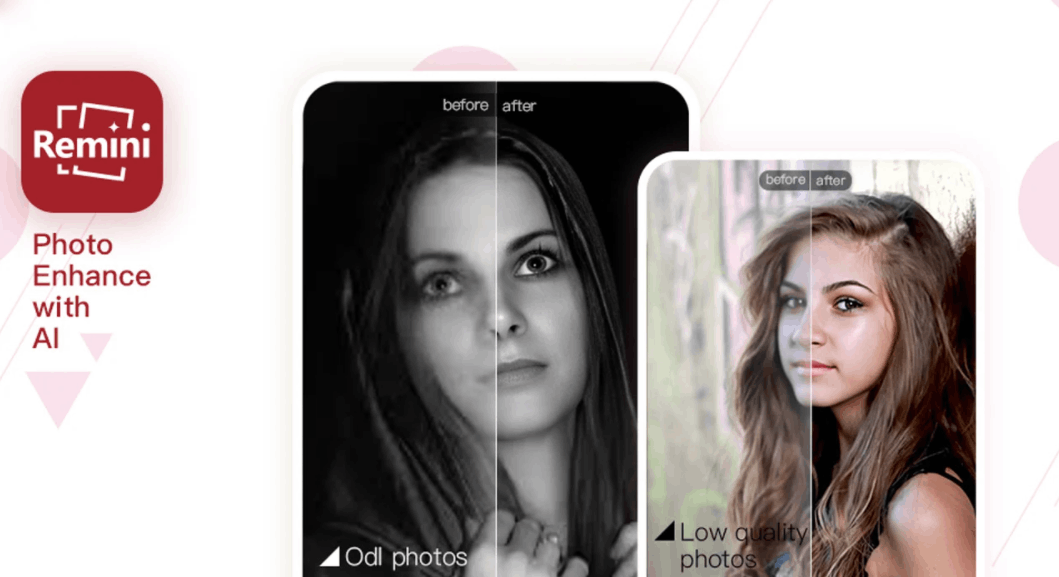 In The End
Pictures are the soul of life that helps us turn our every moment into a story. Remini- Photo Enhancer adds more perfection to our way of storytelling. Its wonderful features and ability to set forth flawless visuals are something that is beyond our wildest dreams.
In a newfound era, as well as being crazy about clicking and posting images on social media, Remini can be our prized possession, So, lose no time and make it a part of your creative life by installing it on your smart devices.