How would you like to have a remote control for everything that you own? While we may only see it in TV shows or movies, it is already being used as of this very day with the help of the IFTTT app. But what is the IFTTT app and how does it affect our daily lives?
IFTTT is a mobile app designed to make our lives a lot easier through automation. Since most of the things that we interact with today use the internet, this app allows me to integrate them all within the app and use them whenever I want to. Think of it as a remote control for every appliance you own within your home.
But, there are still a lot more things to learn about the IFTTT app. In this article, I'll tell you more about what IFTTT is all about, how to download it, and more. Check it out below.
What Is the IFTTT App?
Get Started with the IFTTT App
What Are Some of the Best Apps to Connect with IFTTT?
Differences with Other Similar Apps
What I Like about the IFTTT App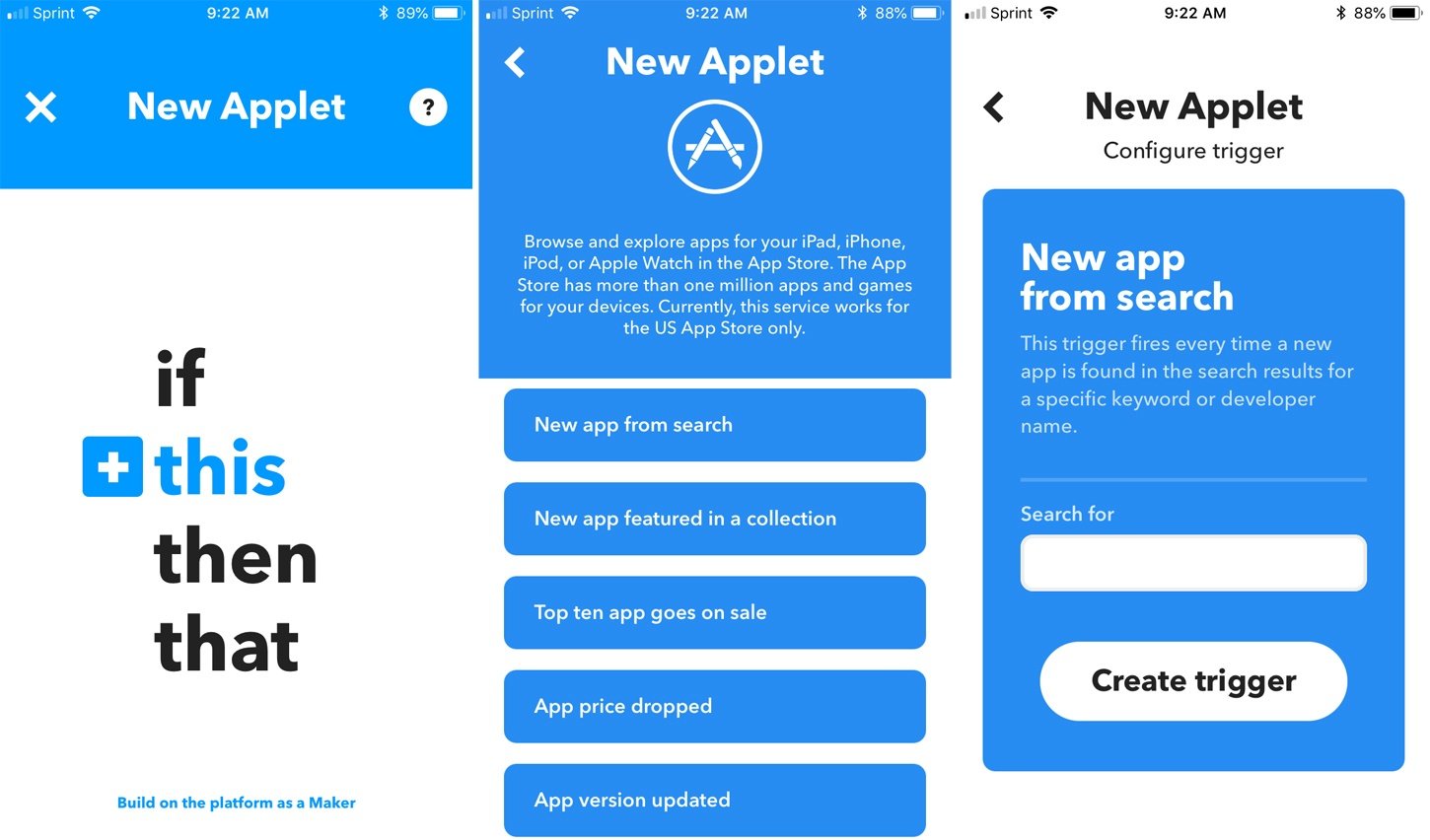 What Is the IFTTT App?
In this day and age, we all want to have the convenience of having everything right in the palm of our hands. This is the very reason why mobile phones continue to change and upgrade.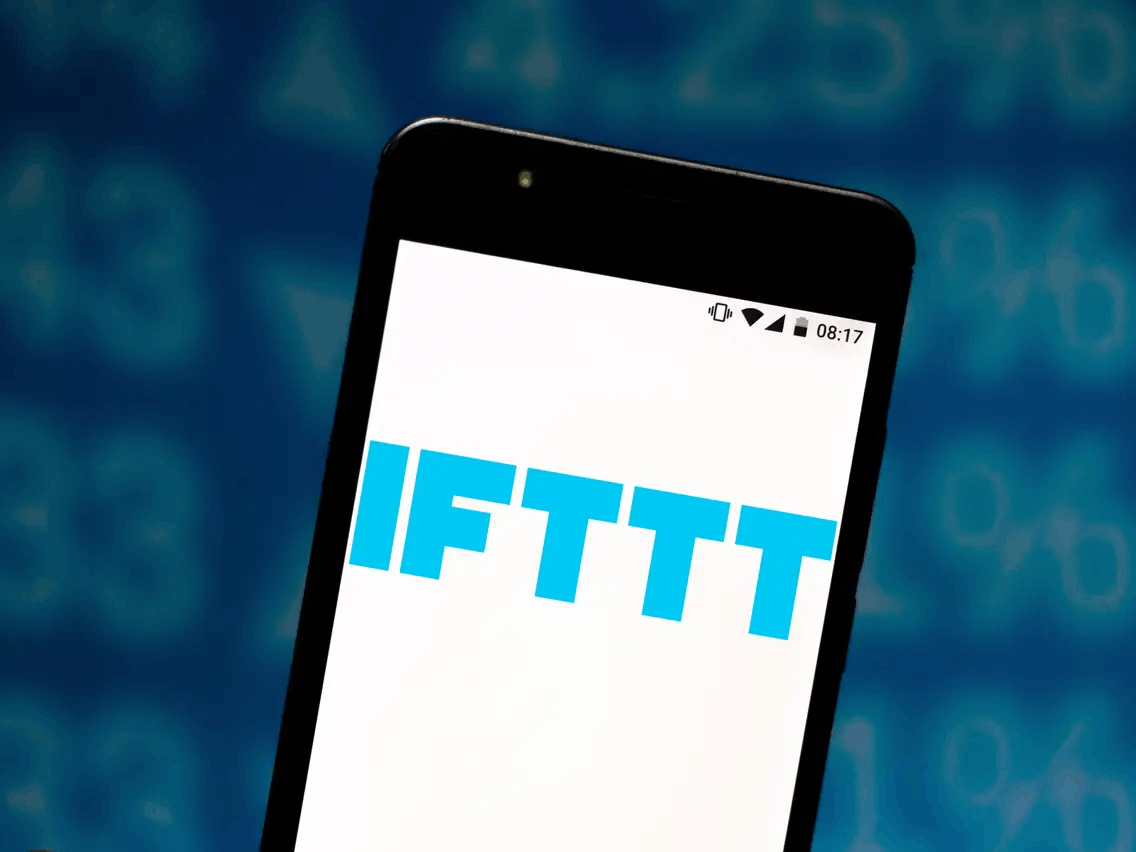 It is the same with apps that continue to be improved. IFTTT stands for If This, Then That. Through this, the app automates everything that I do on my mobile phone.
Whether I want to schedule a meeting or listen to music or receive notifications from my home security system, the IFTTT app is the ultimate app to automate everything.
This app allows me to even turn off the lights from my home whenever I want to even if I am on the other side of the world. Learn more about the IFTTT app as I discuss its features down below.
Downloading the App
Before we continue, I'll tell you how to download the app first so you can follow along as you read through this article. Downloading the app is rather fast and simple since it only takes a very small space on your phone.
Check out the IFTTT app at the Google Play Store or the Apple App Store and tap Install to begin the download process. Wait until the app is fully installed before you tap Open to launch it.
The app also contains in-app purchases that you might be interested in so it's best to link a payment method beforehand.
Get Started with the IFTTT App
The IFTTT app has one of the best interfaces that I've ever seen. It's simple and easy to understand while also remaining functional even with a small screen size.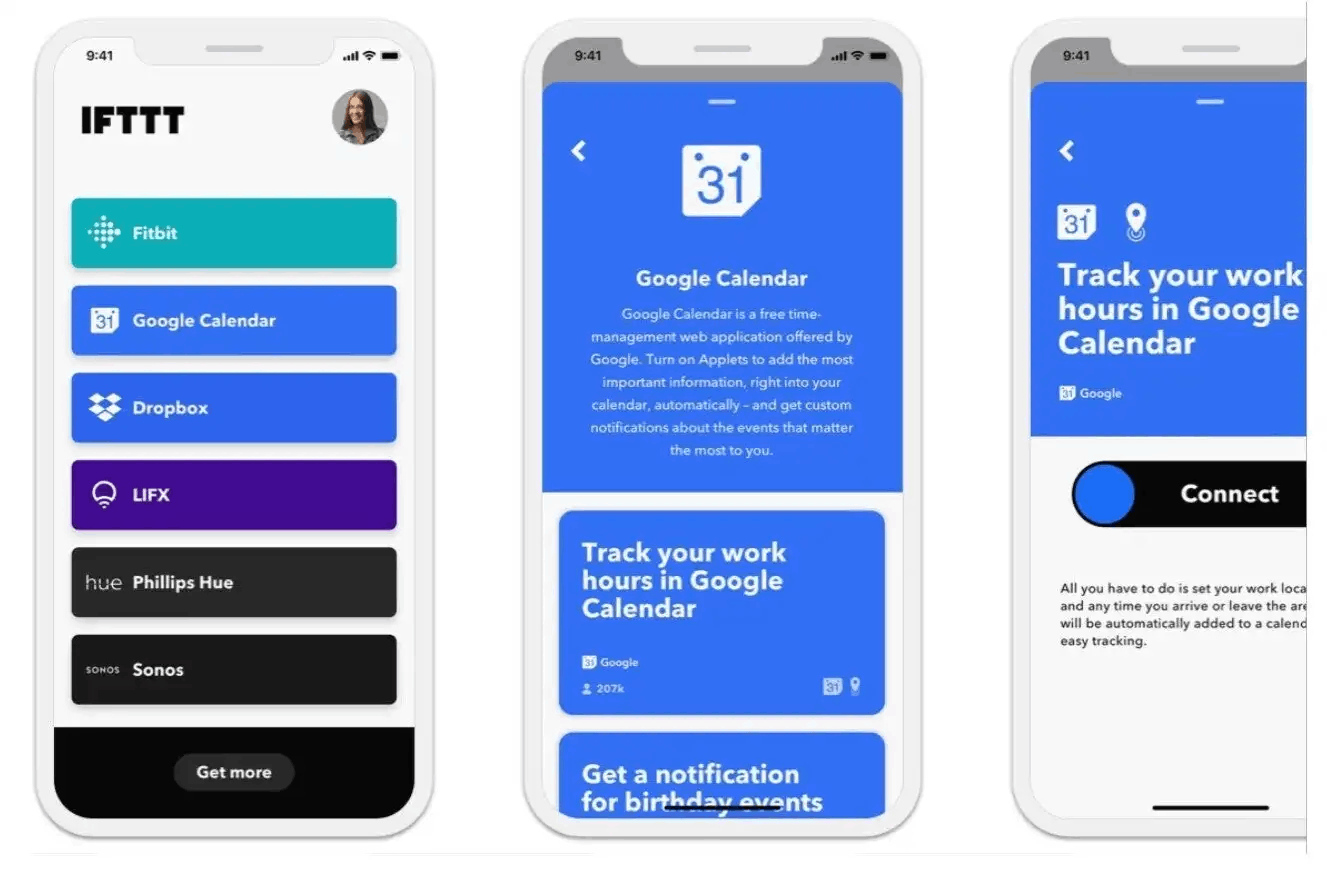 I can also log in to the app using my social media accounts such as Facebook and Instagram. The Home page is where I can see the different recommended applets from the app.
These applets are the cards found on the Home page and each card contains a certain function that I need. To turn on the applet, all I need to do is to flip the "Turn On" switch and the applet is activated.
There might be further steps needed before you can integrate the applet but it depends on the type of function that you need.
Integration and Automation
Let's break down further what the IFTTT app can do. The automation comes from these applets so you might need to set up several applets first before you can use them. I've already gathered a lot of applets beforehand so I can integrate and automate everything inside my home.
There are a lot of recommendations coming from the app and I've noticed that many of them are widely popular apps for our homes.
Many popular companies such as Ring and BMW have already integrated their system within the IFTTT app for your convenience. You may even try and search for the app through categories such as health, fitness, business tools, and more.
What Are Some of the Best Apps to Connect with IFTTT?
The IFTTT app is a very capable and diverse app to use when it comes to different functions. I usually use this app for our home and there are a lot of apps to connect with IFTTT.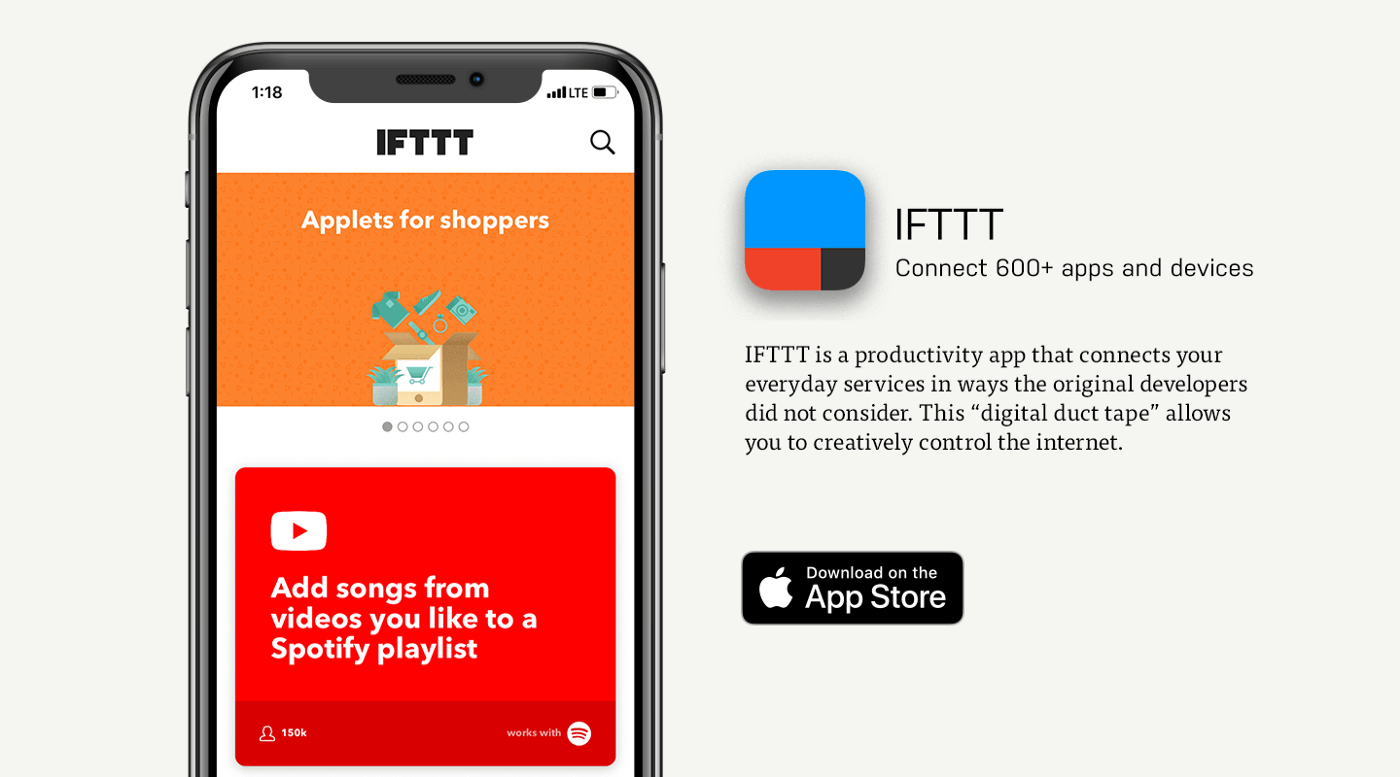 One of which is to connect it with Amazon's Alexa voice assistant through Echo or other Echo Dot speakers. I can even order Alexa to make me a coffee with the coffee maker.
Other apps such as Evernote can also be automated so I always remember everything and there's also Google Calendar for all my scheduling needs.
Google Docs is another great example of one of the Google products that I connect with IFTTT so I can continue with my work wherever I go.
What's the Purpose of Using the IFTTT App?
In today's world, we heavily rely on different apps and services for convenience. We often have services for different things such as home security down to the shows that we want to watch.
With so many services to keep up with, it can be very difficult to follow through with all of them. The main purpose of using the IFTTT app is to connect all of these services and apps under one umbrella app so we won't have to pull up one app after the other just to use the service.
This is a very convenient way to use all of these apps all at once. If you're looking for a way to congregate all of your services under one app then the IFTTT app is the one for you.
Differences with Other Similar Apps
With the importance and convenience of using a very powerful app, there are bound to be competitors. IFTTT competes with a lot of similar apps that can be found in the market.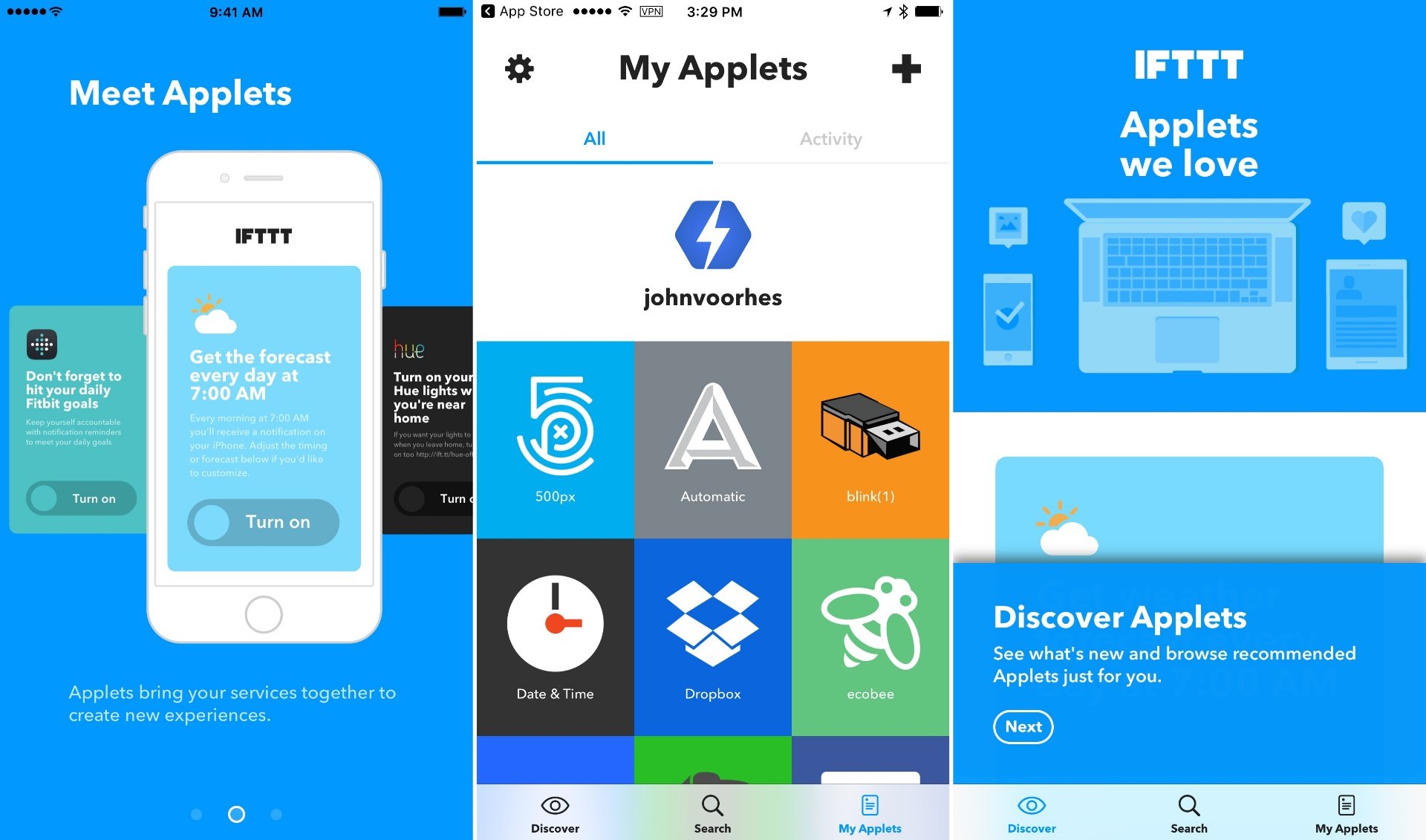 While there are a lot of similarities between them, there are also huge differences that I want to discuss. This will help differentiate the IFTTT app from its competitors. One of the major differences between the IFTTT app and other similar apps is that it's free.
Using the app will always be free, unlike many other similar apps. Many other apps charge you for using the most basic features and that's not something I want to pay for.
Aside from that, other apps can only process specific apps while IFTTT can even access system information such as ringer volume and battery status just to name a few.
Get IFTTT Pro
Many users agree that the IFTTT app is one of the best in the industry. It may be free to use but there are still many other features that are waiting to be unlocked. This is why I highly suggest that you try to subscribe to IFTTT Pro which is a new paid plan within the app.
With the IFTTT Pro, I get to have an unlimited number of applets as well as set up multiple applets with different actions. I also get to execute the applets a lot quicker than the free version of the app.
The rate depends on the region so I recommend you go ahead and check it out to see if it further improves your quality of life.
What I Like About the IFTTT App
With all that said, here are the things that I like about using the IFTTT app. First of all, the simplicity of the app is one that I really like the most.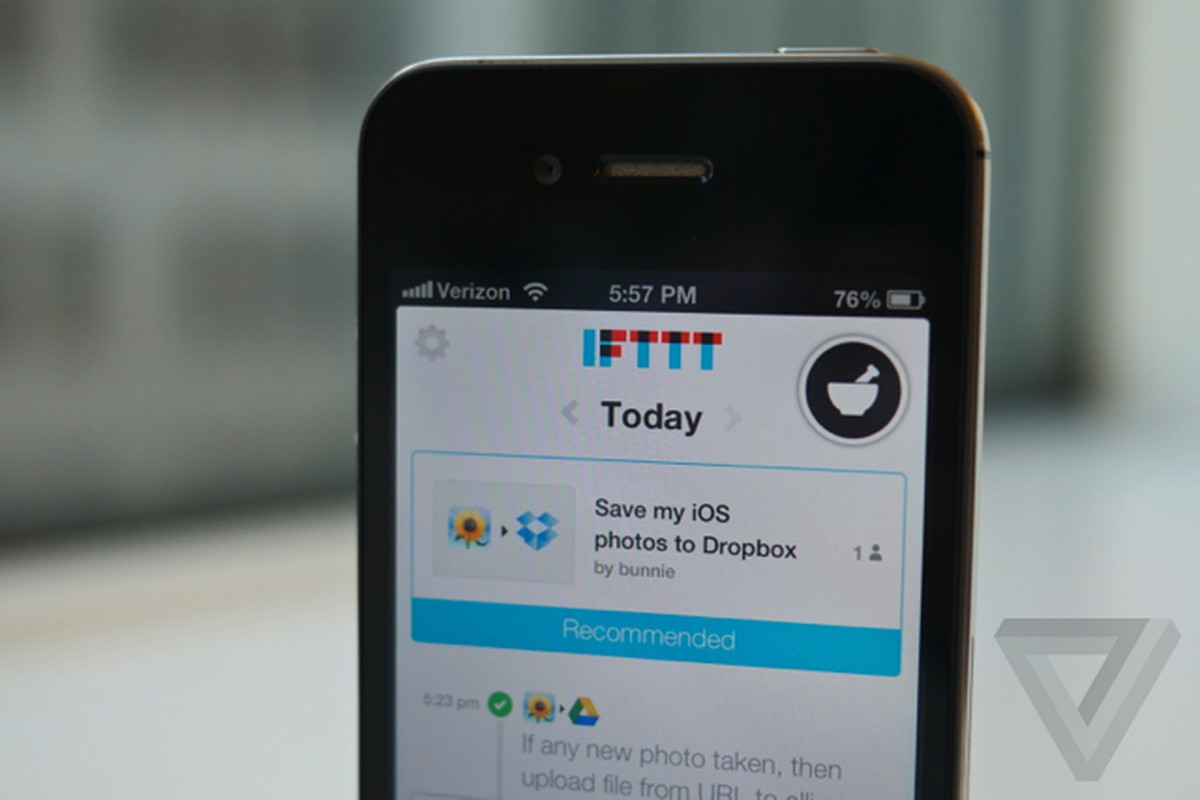 There are a lot of things going on inside the app yet it is carefully arranged and each applet perfectly fits the design. Everything that I need is already on my screen and I can activate the applets in just a few taps.
The ever-increasing number of applets being added every day is another thing that I truly appreciate on the app. There are new applets to discover and each of them is unique and useful.
A Few Things That Could Be Improved
The IFTTT app might be one of the best apps that I've used in quite a while but there are still a lot of things that need to be improved. First, the app needs to have a better search function.
The plethora of functions and applets found on the app are endless and this should have been their priority. There's a bit of experimentation when it comes to looking for the right applet.
Another thing that I noticed with the app is that there are a lot of broken applets that the developers either need to fix or remove from the app altogether. Aside from that, there is nothing that I can say that the app needs to improve.
Conclusion
Many companies have become partners with the IFTTT app and there are no signs of slowing down. If you're looking for an app that has all the things that you need, then IFTTT is the one for you.
Go ahead and download the app today and experience the convenience that this app has to offer.