Believe it or not but we are living in a world that is overpowered by social media. There is a large pool of apps for everyone and everything, and when it comes to entertainment, there is a flood of apps that intrigue the users.
Helo is one such application for entertainment buffs like me. I went through this platform and couldn't resist scrolling the videos this app has. If you are someone who is a TikTok person but is bored of watching the same trends, then Helo can be a good alternative.
In this guide, we will look at the Helo app; we will detail everything that you need to know to get started.
About Helo
How To Use Helo
Downloading And Sharing Media
Editing Tools
Poll Making
Why Do Users Like To Use The Helo App?
Reviews and Ratings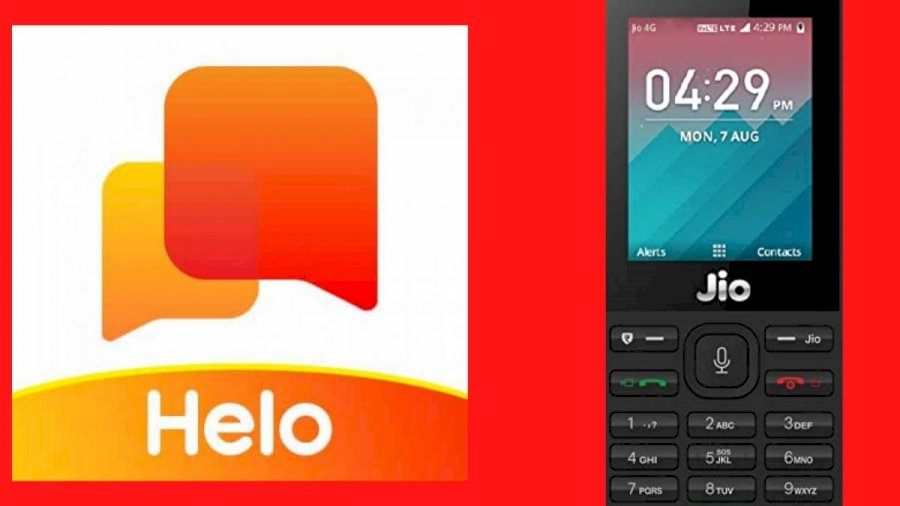 About Helo
Helo is the new age social media application that streams short videos and has a wide variety of images in order to satisfy your everyday need for amusement. It keeps you informed of what is happening worldwide through its regularly updated feeds.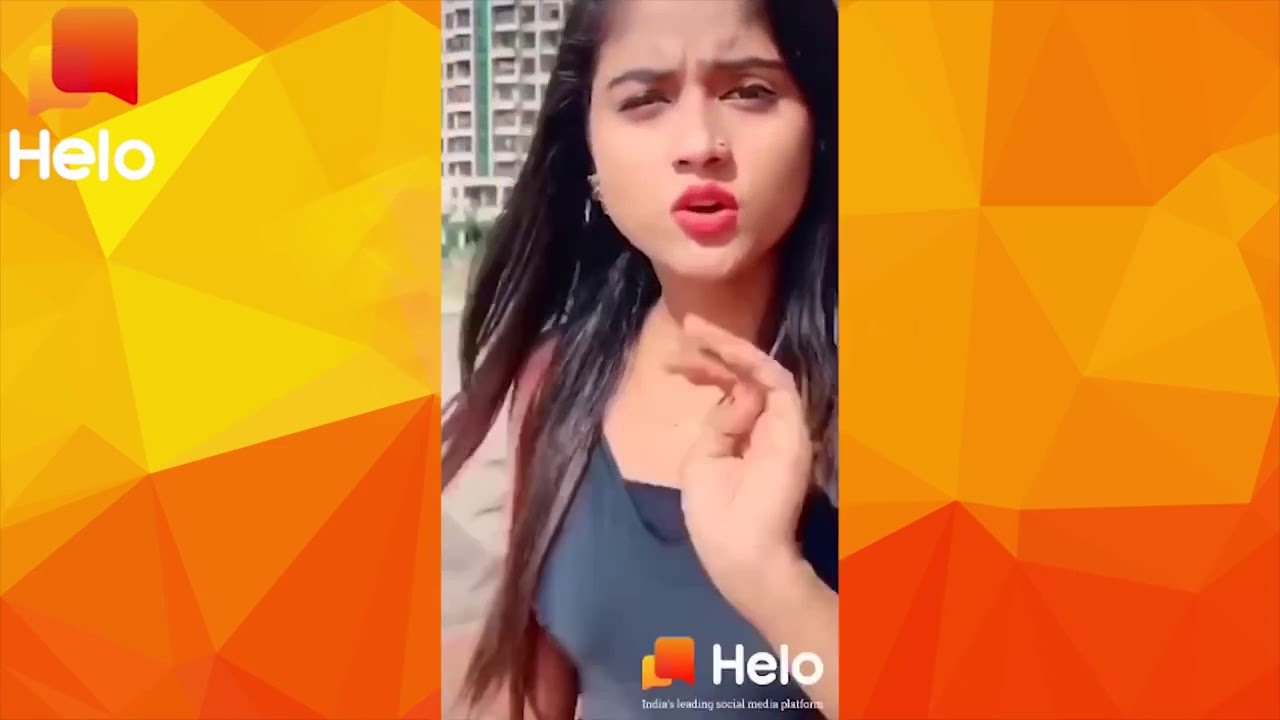 With over 50 million downloads, the Helo app continues to dominate the entertainment genre worldwide. The app is designed to spread laughter with funny videos, and it won't even take more than a few seconds for you to watch the video.
From sharing funny videos to friends and family, or romantic videos to your loved one, Helo has rich content for all. Most of the app's videos are shared as Whatsapp Status and inside the groups.
How To Download Helo
The Helo app is entirely free to download on Android and iOS platforms with no additional charges for the installation or the media downloads inside the app.
Android users can download Helo from Google Play Store using the search bar to look up the app. After the download is complete, install it on your Android device and sign in. Click on Get Started to enjoy the benefits of the Helo app.
iOS users can download the Helo app from Apple App Store by searching for it in the search box. Fill in your Apple credentials like Apple ID and Password, and get started with the app on your iDevice. It requires iOS versions 11 and above to be compatible with Mac, iPhone, and iPod touch.
How To Use Helo
Once the app has been downloaded, you will have to sign in to be a member of the Helo community. In order to do this, you will need to use your phone number, Facebook, Google, or Twitter account.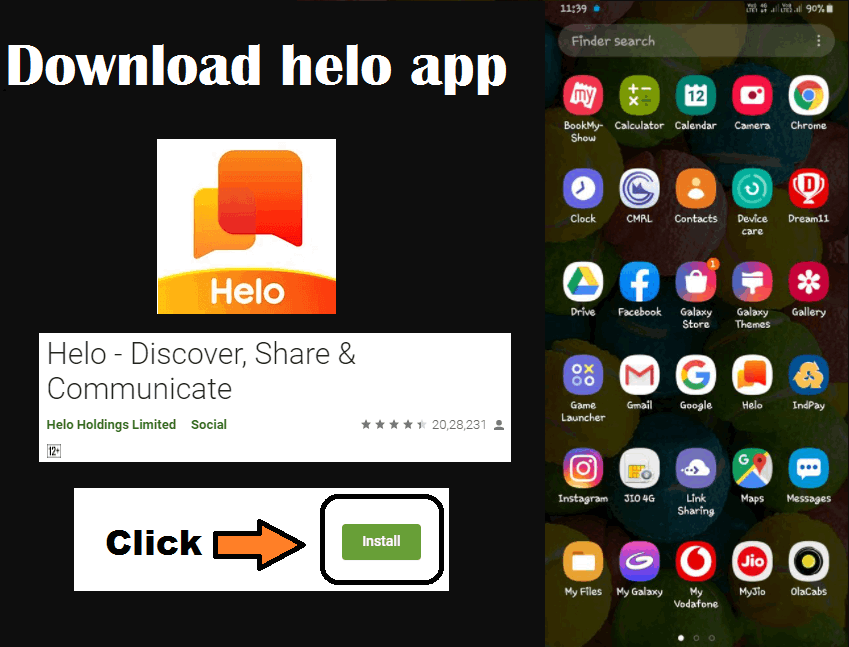 Choose any of the above methods of account registration to get an OTP (one-time-password). After filling the OTP, you will be signed into the app.
Now, here you can download, share and save videos, images, and other media offline as well in your phone's gallery or file manager.
Tips To Use Helo
Before stepping into the world of the Helo app, take a look at these pointers for a better experience while using the app.
After you have successfully downloaded the app and registered yourself on it, Helo will take you to on a Preference Tour. Here you will be directed to feeds that interest you or disinterest you.
You have to select the content that you wish to watch on the app. To do so, keep scrolling to see the feeds of your choice, click on the photos and videos that enlighten you, or click back if you aren't interested in different feeds.
Downloading And Sharing Media
To download any media in your phone's gallery from the Helo app, watch the video and then proceed to download it. You will see an option to save the video at the bottom of the screen. Click on the Save option, and the video will be downloaded in your file manager or media gallery.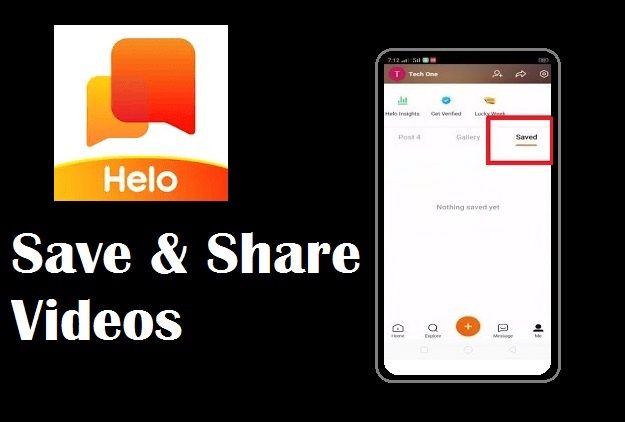 The Helo app allows you to share media with your friends and family. You have to scroll down to the video you wish to share and click on the share button at the bottom of the post.
You can even add your view on the video before sharing it on your feed. after adding your comments, click on the Post button, and the media will be shared.
Features Of The App
Helo has a mega-collection of videos, beautiful images, and engaging content with easy-to-use features. With all these features available in a single app, it definitely sets the application apart from the rest.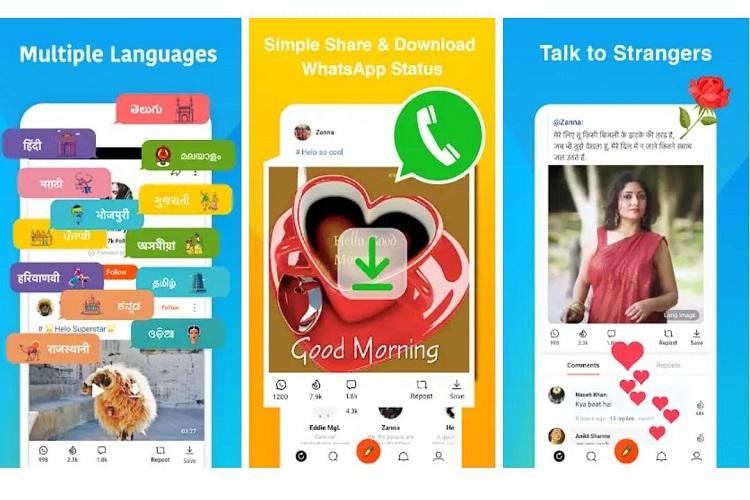 There is a massive collection of entertaining videos on Helo. Watch creative content related to comedy, your favorite movie dialogues, recent trends on music, and much more.
Many small and big businesses even use it as a platform to advertise their products and brands through these short videos.
The videos you like can be shared on other apps like Facebook, Whatsapp through status, stories, and family groups. These can also be shared with your followers on Helo as well.
Editing Tools
Helo allows you to experience editing at the next level with so many filters and other options. Click on your photos and edit them by applying various filters that enhance the brightness, contrasts, and other fun effects that add charm to your feeds.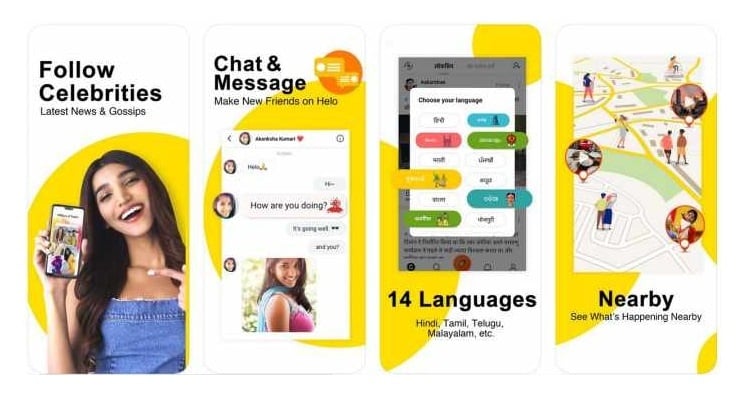 Not only filters, but it has other editing tools like fancy texts, trending audios, and animated stickers that engage the content creators to craft something new every time for their viewers.
With the updated versions of the app, you can create a video cover selection during your editing process. With this one, you can decide what cover image should be shown in your video.
You can also add watermarks to your upcoming videos and upload the same watermark for your fans. This way, you can create a brand for your fans to follow.
Follow And Connect With Others
Connect with your celebrity crushes, favorite stars, family members, and friends on Helo. You can also comment and share posts from others that you like. Connect by sending messages and posts with people that share the same interests as you.
Maintain a community of your own by keeping in touch socially through this very app. Content creators and active influencers on the Helo app can now also create content in their native languages. The app is equipped with a variety of posting tools and audio that are available in different languages.
Select and save the language you are comfortable with and follow users and pages that are in your local language. The app engine will direct you to related posts and feeds according to your preferences.
Poll Making
Be in touch with your followers and people that are watching your content with the Poll Making feature. The Poll Making feature allows you to create polls, and users can respond to a poll.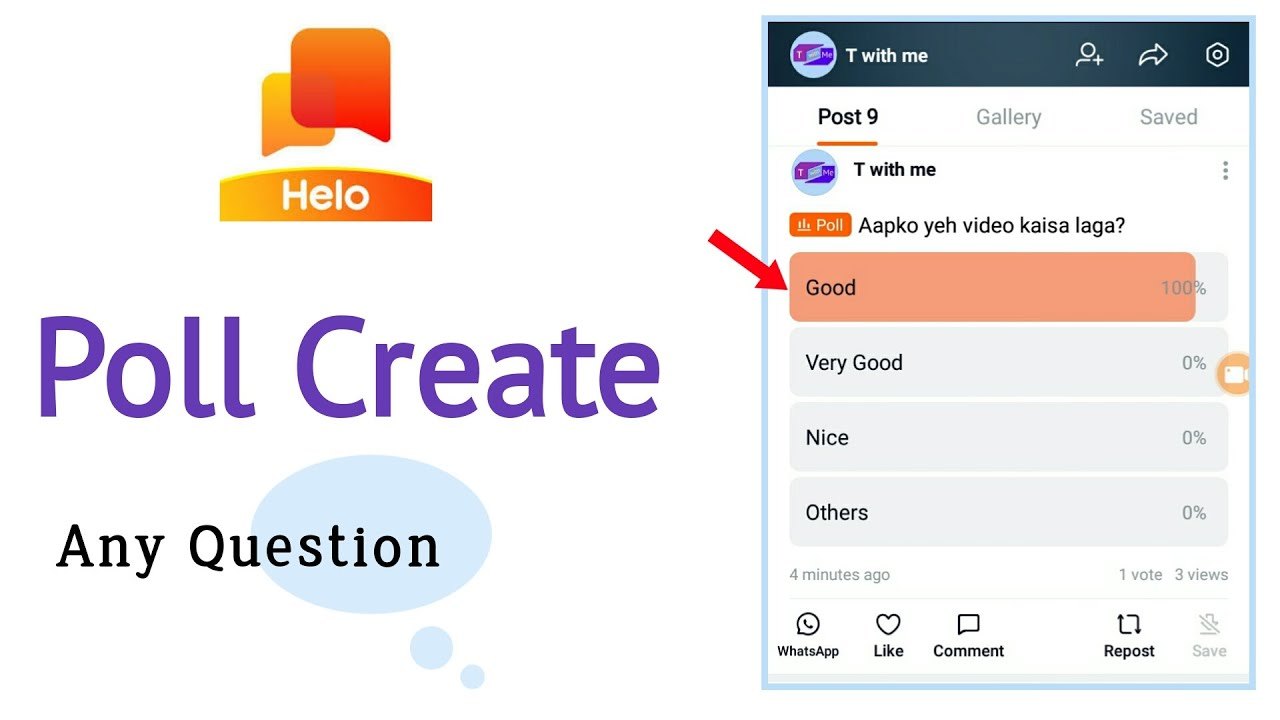 Internet stars mostly create a poll to compare two things, and then they let their users decide which option is generally preferred by them.
It is a feature that helps you boost up interaction between you and your followers.
Showcase Your Talents
Helo is not just about watching and liking videos and content of other people. It is an initiative that is created for everyone to showcase their talents. Other than funny videos, you can record and share the talent that you have.
If you are obsessed with dance, then share a glimpse of your crazy hook steps in your feed. Similarly, if you love to sing, post something lyrical. By showcasing your talent, you will inspire others who have the same interests to step up and show their talents in return.
Why Do Users Like To Use The Helo App?
In the rush of life, everyone is busy and suffering from their existential crisis. Apps like Helo work as a therapy tool that can be used to relieve stress and forget about the regular tension in our current time.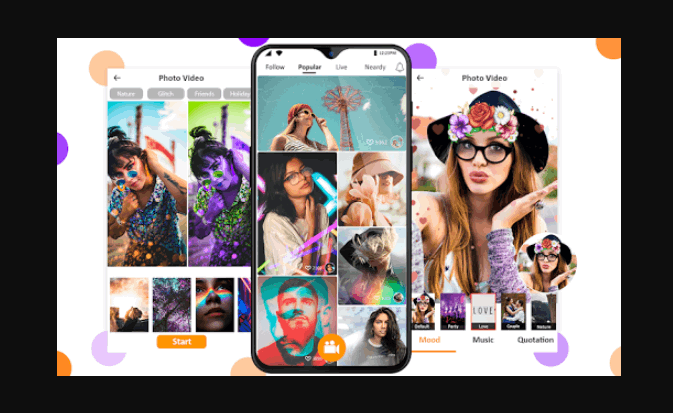 It's easy to spend time on Helo while watching videos and images, listening to random music audio for a few seconds, and posting content with others. It also creates a sort of interaction with influencers and content creators that post engaging media daily.
It broadens the thinking capacity and creativity for others, especially teens, to craft something unique and post it on the app so that others can also see it.
With new and upcoming trends, people tend to entertain themselves by watching them and then practicing in them as well.
Reviews And Ratings
As mentioned earlier, with millions of downloads globally, Helo has undoubtedly managed to grab all the positive attention from the audience.
It is rated 4.7 stars on a scale of 5 by Google Play Store. This is base on a total of 2,94,000+ people who have rated it.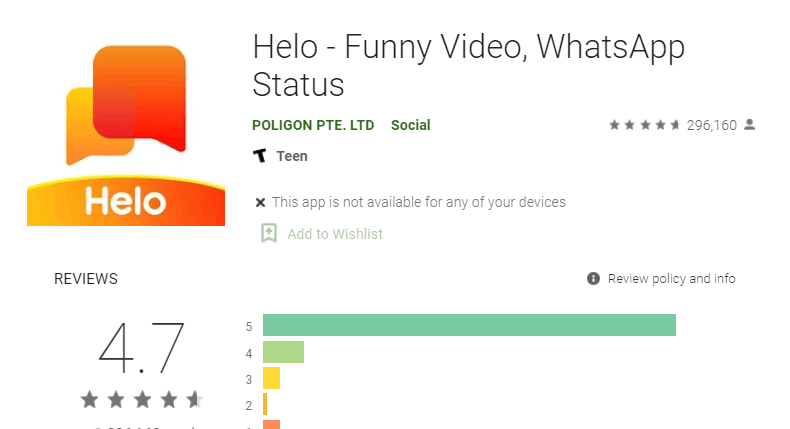 Bottom Line
The above guide described the Helo app and how you can enjoy the app yourself. Keep yourself connected with apps like Helo and see what's happening in the world.