TikTok gained massive popularity in 2020 and reached astronomical heights since coming onto the scene in 2018. Users create short videos where they dance, lip-sync on popular videos, and even perform comedy skits.
However, due to many security and privacy concerns, the app has been facing multiple consequences and bans in several countries. In the wake of TikTok's security concerns and data leaks, I have been looking for alternative TikTok apps and found some gems. Read on!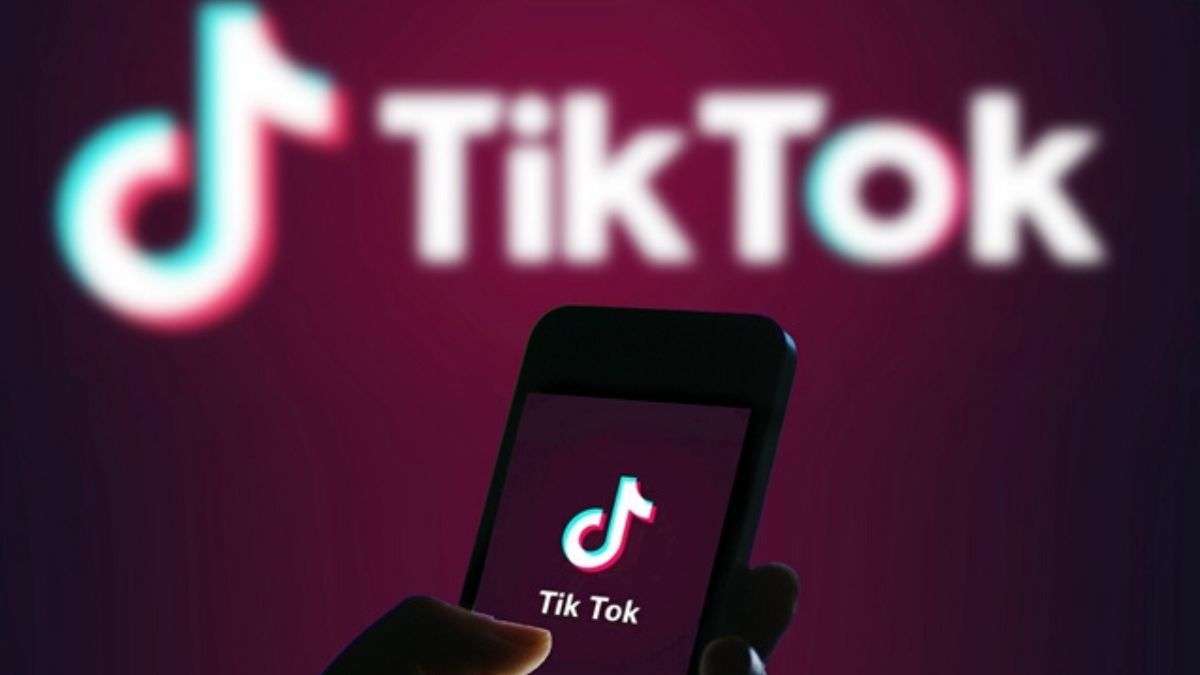 Dubsmash
Dubsmash was initially very popular and garnered over 50 million downloads in over 192 countries. Created by Reddit, the app has been out since 2014, however it lost its glory in the wake of TikTok. Dubsmash was one of the first applications to introduce the trend of lip-syncing videos.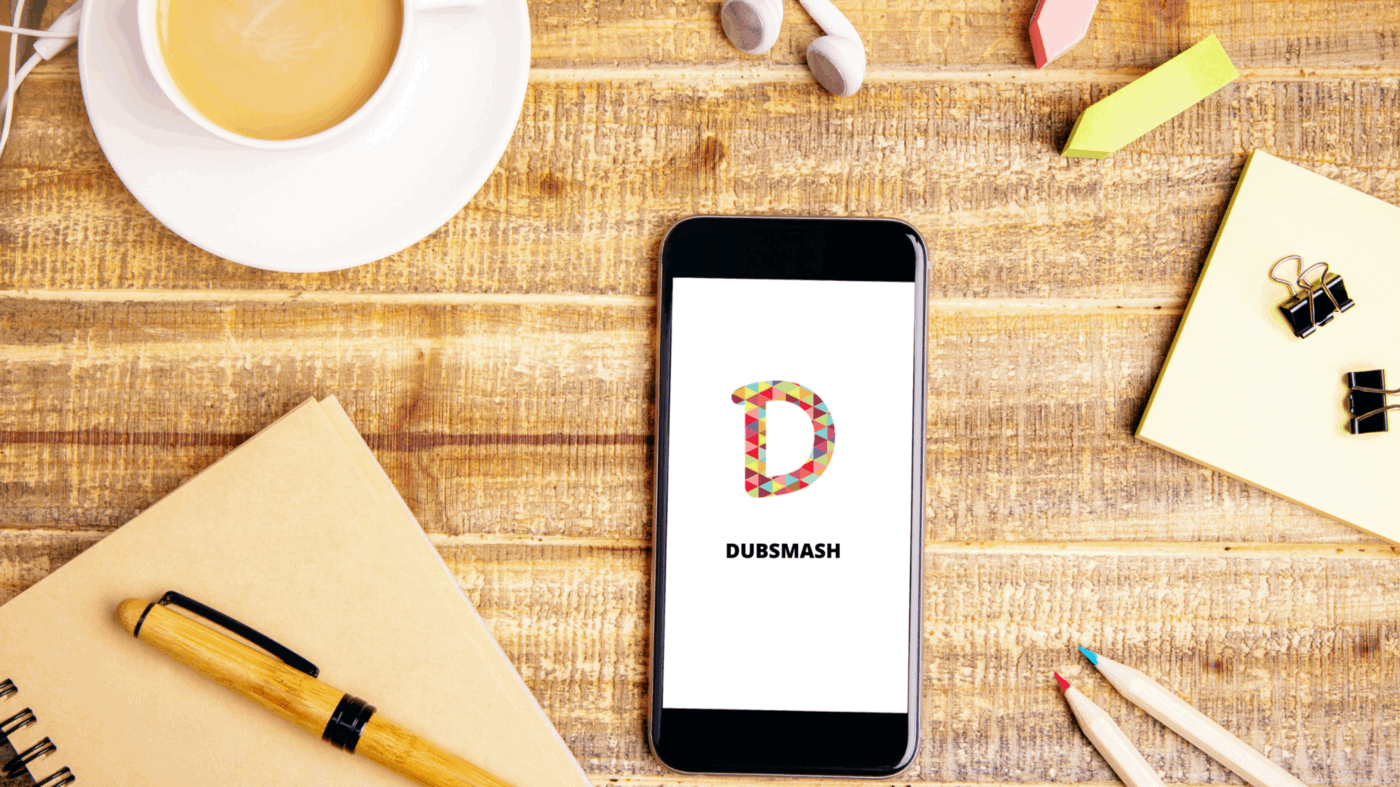 As the name implies, the app is focused on music and allows users to create short videos up to a minute in length. On top of using the music clips from its library, Dubsmash also allowed me to import music from my phone library and record videos.
I would say Dubsmash is the most teen-friendly alternative to TikTok because it has minimal adult content. The contents are mostly lip-syncing and dancing videos, with added visual effects. Dubsmash is unlike TikTok for the better in that it does not track my GPS location or collect data.
Likee
If you're seeking for an alternative to TikTok that will cover all bases, then Likee is the app you should be looking for. Formerly known as Like Video, the app involves creating short TikTok-like videos, going live, and interacting with fans and viewers – Likee has it all.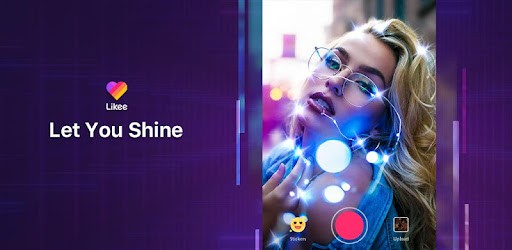 Besides a library of music clips, the app features a huge collection of filter and effects options like hair color and beauty enhancements. Moreover, the app is packed with editing options like a countdown timer, editing the speed of the footage, merging multiple videos, and more.
You may also add stickers and text to your video. Likee has a pretty huge and active community of content creators and allowed me to quickly mingle with them. Also, the app offers me options to share my videos on multiple social media platforms like Instagram and Facebook.
Vigo Video
Vigo Video is the latest app in the short-video-making arena and is quickly gaining popularity. It is a simple mobile video editing app that shares similarities with Vine and Snapchat. With this app, users can create videos up to 15-seconds long to show off their comedy, singing, and dancing skills.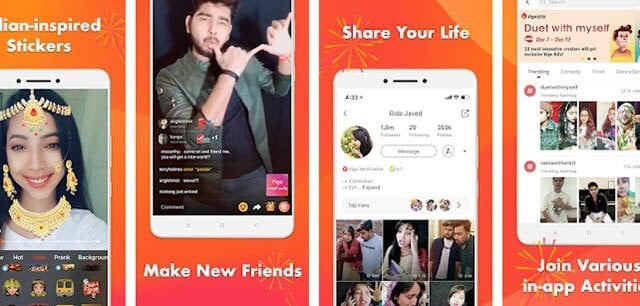 Besides creating and sharing videos, Vigo Video also comes with tons of animated effects and stickers that can be used to add life to the content. Additionally, it features tons of filters, including beauty filters to beautify my appearance and even out my skin tone, in the video.
The best part about Vigo Video is earning rewards (actual spendable money) after getting a specific amount of likes, shares, and comments on your content. This is also one of the many reasons, millennials like me are attracted to the Vigo Video app.
Triller
Triller is growing popular thanks to its celebrity user base. Celebrities like Justin Bieber, Kevin Hart, Selena Gomez, and even Mike Tyson have been using the Triller app. One of the many things that Triller guarantees is that there is absolutely no shortage of content.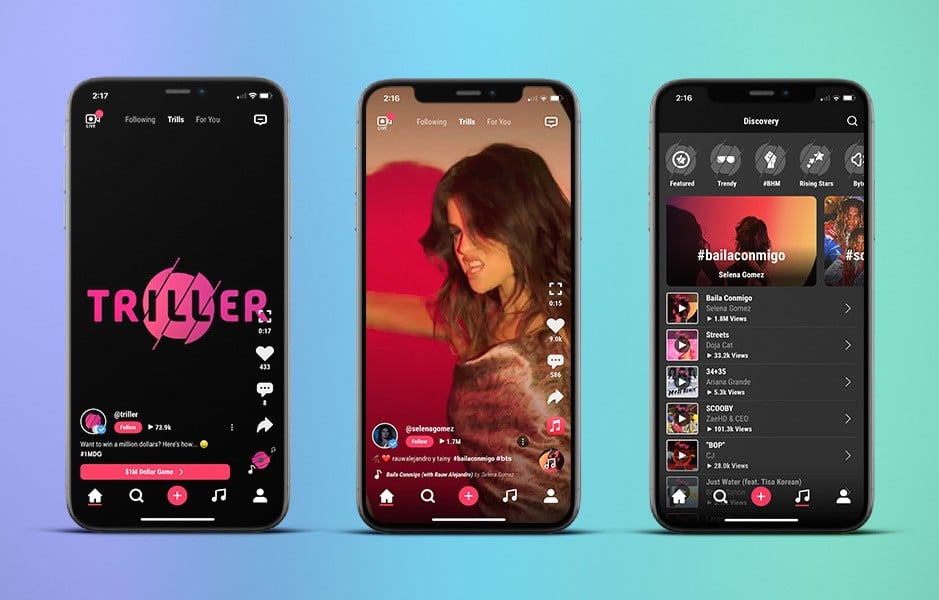 Unlike TikTok, the AI-powered video editor empowers users to recreate an entire song in a video. Triller not only allows users to create solo content, but I could also collaborate with other users and groups to better versions.
Moreover, Triller has over 50 different filters accompanied by super impressive video editing features. You may also make drawings on your videos. Triller makes sure that users can express their creativity to the optimum level.
Snapchat
Snapchat is yet another platform that was doing pretty well long before TikTok came to be. However, with TikTok surrounded by controversies, Snapchat has come back into the limelight. The app lets users create short videos of up to 60-seconds that are designed to disappear shortly after.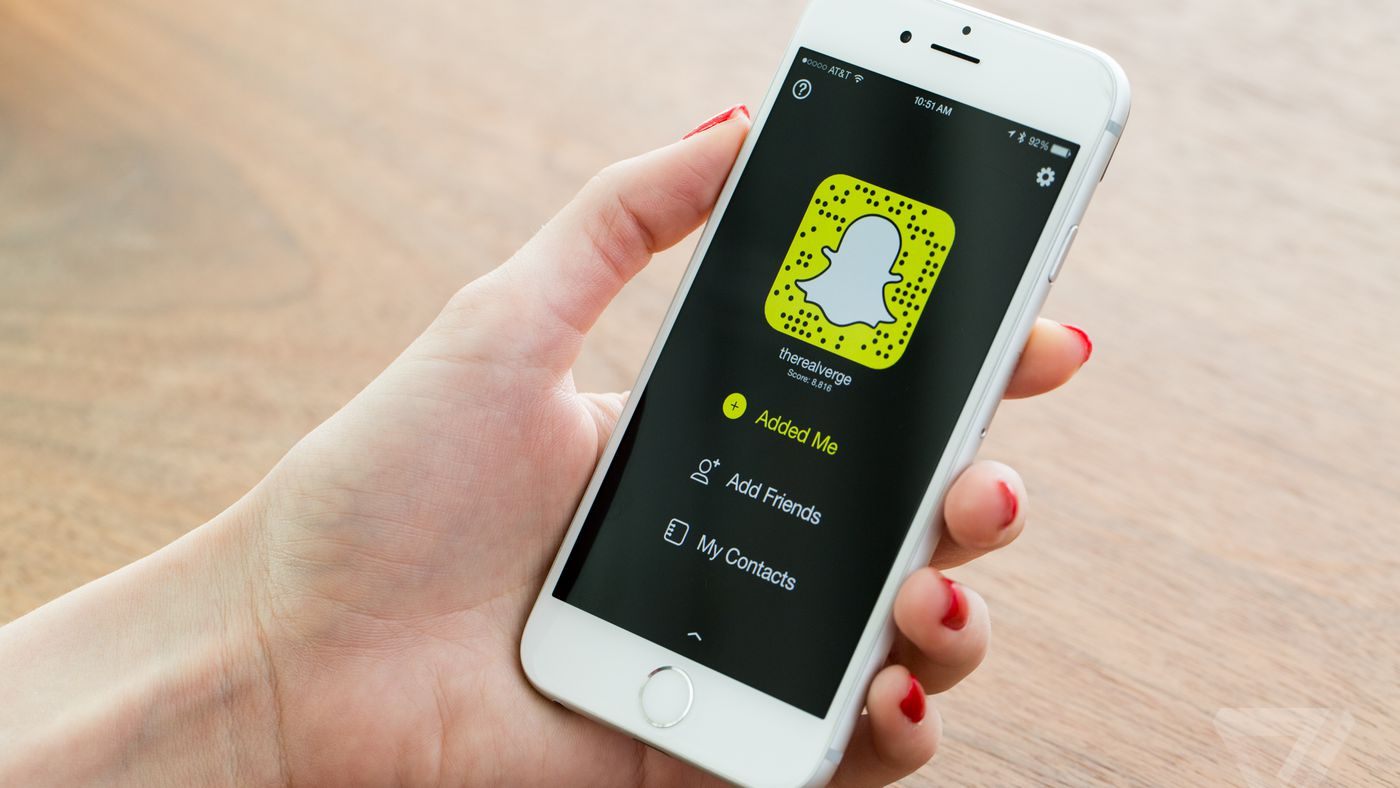 Despite disappearing videos, Snapchat has been used by many youths because of the significant privacy that it offers. Also, the app can be used for direct messaging, photo sharing, and other services. Snapchat also allows users to add texts, doodles, and gifs to the videos, also called 'Snaps'.
Moreover, Snapchat has a Discovery page, where I could watch other people's posts and original Snaps. While not exactly a TikTok alternative, Snapchat also includes unscripted shows, and docuseries, which makes it a strong social media platform.
Byte
Byte is the successor of the famous app Vine that had helped popularize short-form mobile app videos remixed with audio and filters. The video content on this platform are called Bytes, and unlike other platforms on the list, users can only post 6.5 second long videos.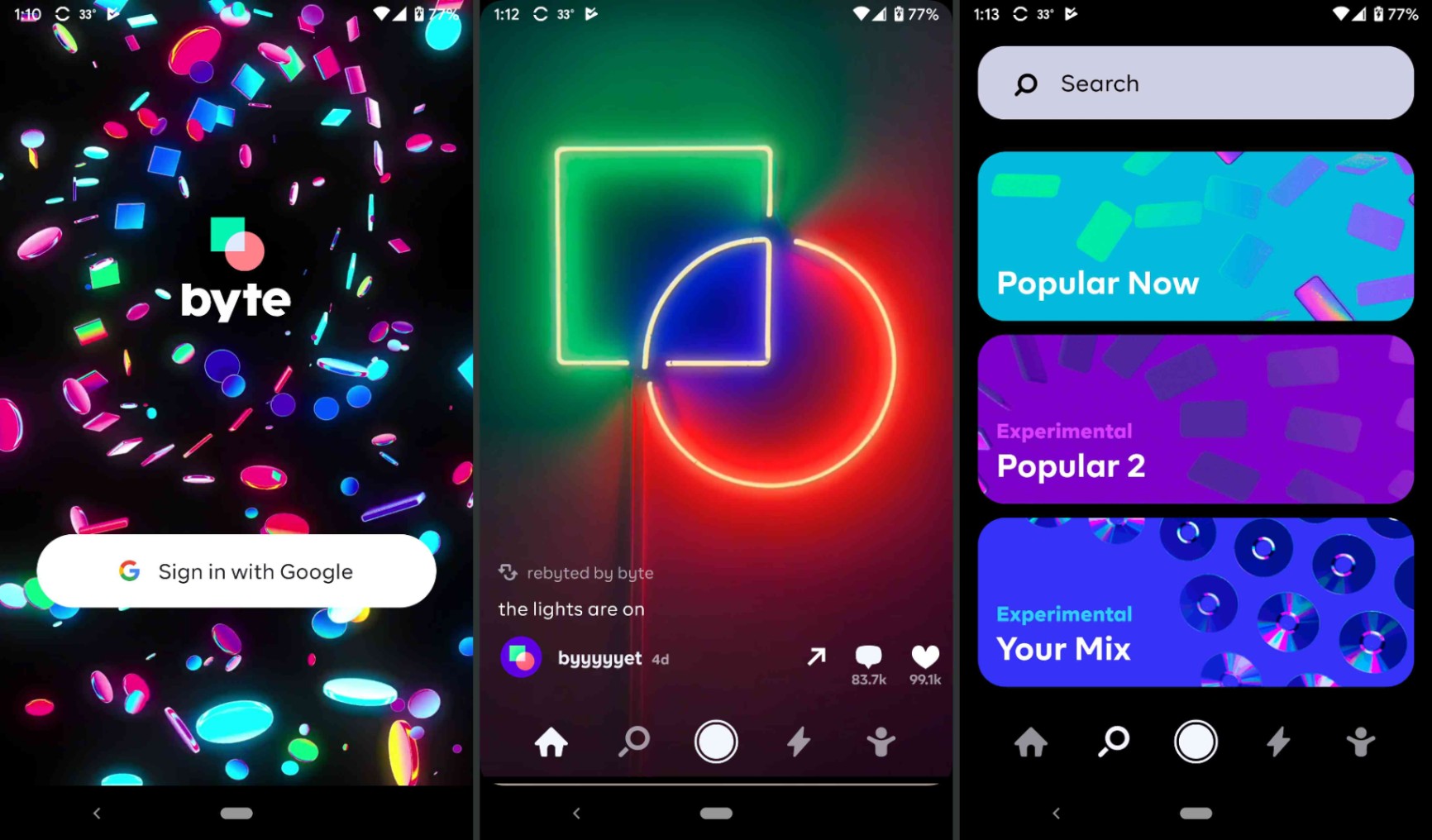 Byte also categorizes the videos into multiple genres that help in discovering Bytes based on contents that I liked. These categories include anime, comedy, magic, and fashion among others. Creating a Byte was even easier, I just had to tap the circle at the screen's bottom and start to perform.
A slight problem with Byte is that I could not edit the clips after the recording was done. Also, the platform did not offer any kind of filters or effects. However, like TikTok, Byte provided me with content feeds from people I followed.
Instagram
With its hundreds of millions of users, Instagram is not a newcomer to the world of social media. Instagram has its very own reputation. Launched in August 2020, Instagram Reels is the newest addition to Instagram's list of features and is Instagram's direct competitor to TikTok.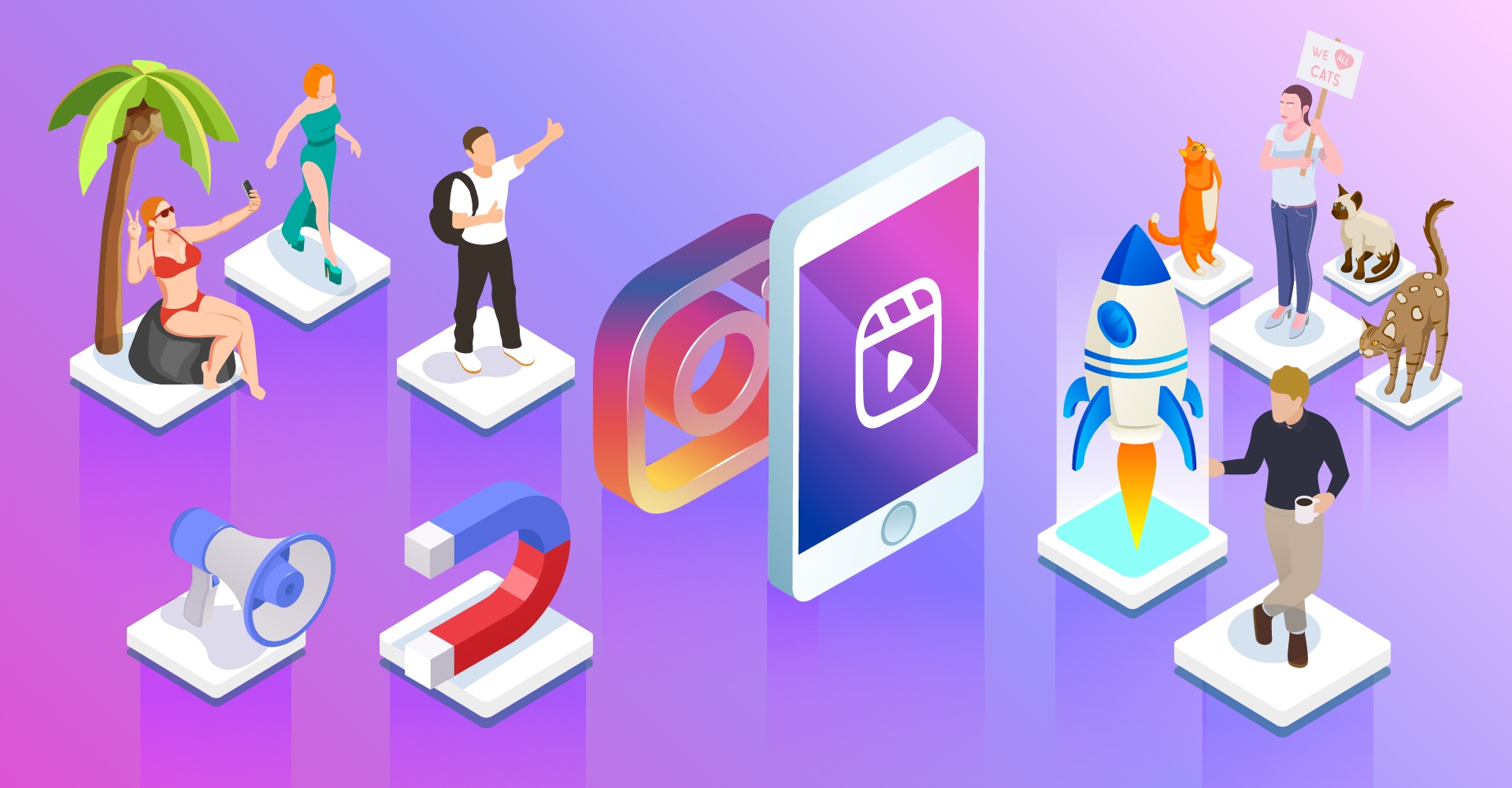 Instagram Reels is the perfect alternative to TikTok for all the users who have been suffering due to TikTok's security issues. Similar to TikTok, Reels allow users to record and share short videos of up to 15 seconds, accompanied by multiple editing in-app tools.
I could post a number of videos to the feed using a variety of hashtags, which allows users to gain attention from non-followers. Also, there is the option to go live and interact with people, and to post videos to daily stories which disappear in 24 hours.
Funimate
A powerful video editor filled with tons of filters, effects, and in-built templates, Funimate is a great alternative to TikTok. Developed by AVCR Inc, Funimate can be used to create a short video, slow-motion effects, video loops, merge multiple videos into one, and much more.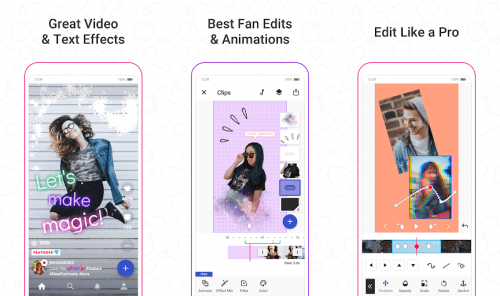 The app is full of advanced effects, filters, and transitions options to make the video interesting and of course unique. With Funimate's distinctive effects, I was able to add a splash of excitement to an ordinary lip-sync video. Let me also mention that, Funimate has its own massive library of music.
Moreover, the platform has a community of sophisticated-looking creators called the Funimate community, which inspires users to shoot videos for weekly challenges. Downloading and using the app is at no cost, but a number of features require in-app purchases to use.
Firework
With similar functionality to TikTok, Firework is an amazing replacement for TikTok which puts emphasis on creating high-quality video content, rather than getting followers. This means, even if I didn't have a larger follower base but I created great content, Firework could make me famous.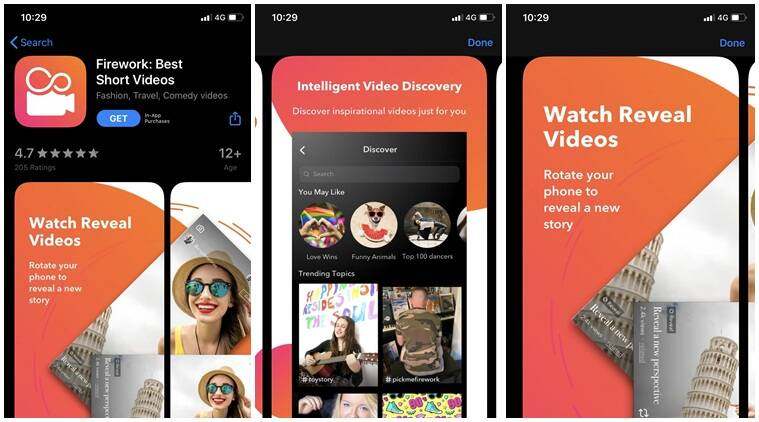 Like TikTok, the app also features several video editing options like trim, crop, background music, and much more. Along, with the editing tools, Firework also features a solid music library for lip sync videos. A drawback of the Firework app is that it does not let users import music from their own library.
What sets Firework apart from TikTok and other competitors is its ability to embed video clips onto a personal website using a specially-designed web player. Also, there are weekly challenges, which could win you cash prizes.
Cheez
The Cheez app is not just a short-video sharing platform, it is a popular platform for vlogging, fashion, and comedy skits as well. The best part about the app is that if my videos got enough likes, shares, and comments, I could receive rewards. I could also get prizes for watching videos and sharing comments.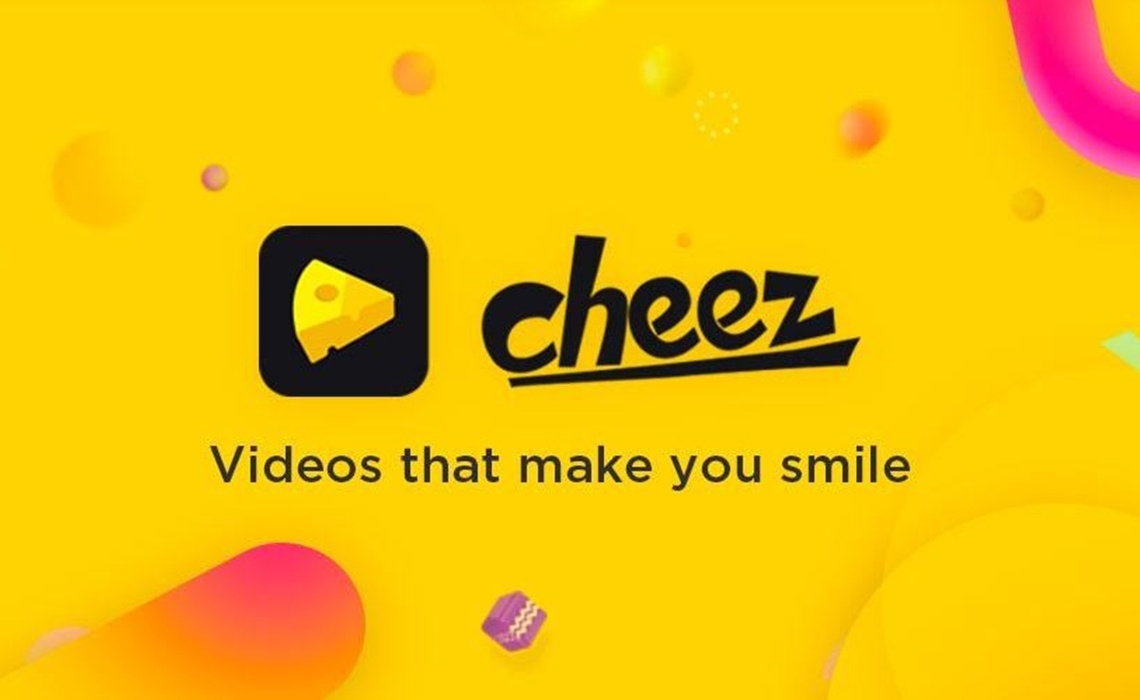 The Cheez app features a ton of amazing editing features which includes trimming and cutting tools as well. Besides the editing tools, the app also houses hundreds of stickers, visual effects, and filters that help me to add life to my video content, and thus gain more followers.
What's even more exciting is that with the Cheez app, I could enter in multiple challenges, take part in the first-ever mobile dancing game called DanceOff, post topics, and start battles with fellow Cheez app users.
The Bottom Line
To sum up, these are the 10 best alternative applications for TikTok. All of the above have great filters, effects, and their very own library of music. Whether you stick with TikTok or switch, it's all up to you.