Are you looking to find a new friend nearby? You might want to check out the 2Steps app. This app is fun for meeting new friends or even finding a date.  You can stay in touch with your new pals through the chat feature and share updates with them.
2Steps is a dating app that lets me connect with new people within my location or from across the world. The chances of me getting to know people that I'm interested in are very high since the app has millions of installations from users all around the globe.
Find out more about what the app does, how to use it, how to download it, and more with my guide below.
What Is the 2Steps Dating App and Chat?
Logging into 2Steps the Easy Way
Finding New Friends with 2Steps
Earn Coins by Liking People
How to Purchase the VIP Status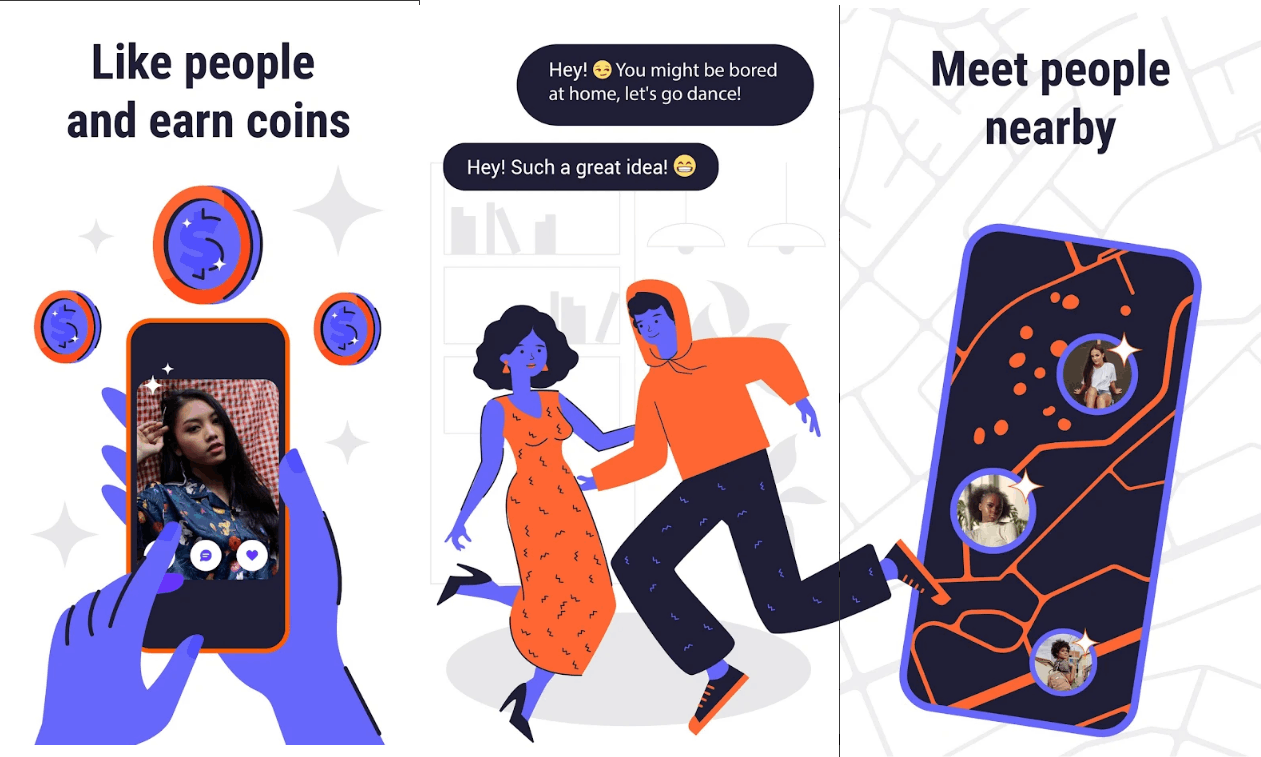 What Is the 2Steps Dating App and Chat?
2Steps is a dating app that lets me meet new friends, chat with them, and keep in touch with them even if they are hundreds of miles away. I've come to notice that many of the app's users are looking for something else apart from just friendship.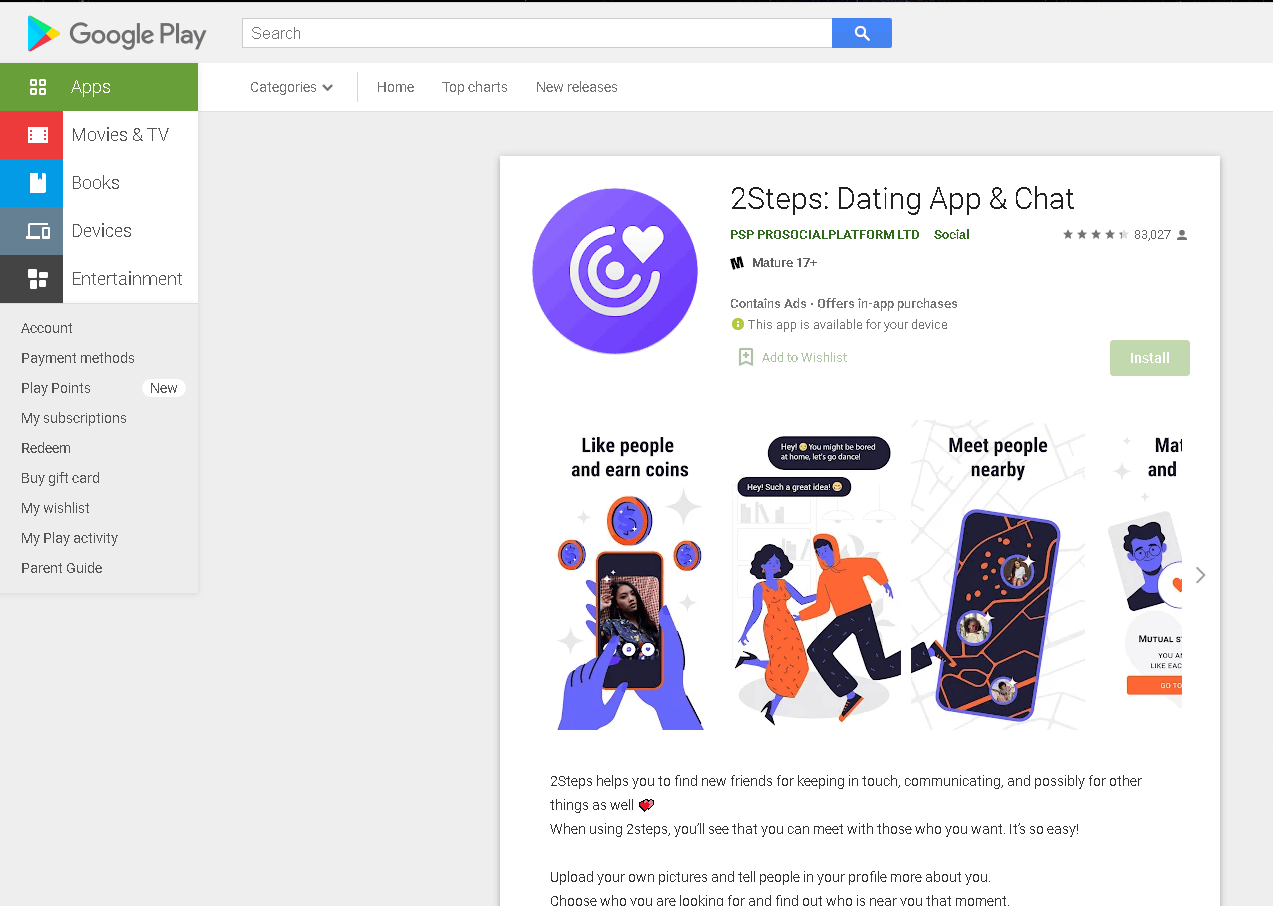 Many users are looking for companionship, and many others are looking for love. This is why I find the app to be very interesting for dating.
I can upload pictures on my profile, tell people more about myself, and impress other users for possible dates.
There is also an option to choose whom I want to meet and if there's anyone who is in my immediate vicinity. There are just so many things that the app can do, and I'll go into detail further down below.
Downloading 2Steps
First, I'll teach you how to download the app, so you can follow along with my guide on how to use it. 2Steps is available exclusively on all Android devices.
Get the app from the Google Play Store by searching for the app's name and tapping "Install." Wait until the app is fully installed before tapping "Open" to launch.
Take note that the 2Steps offer in-app purchases, so if you want to support the app or use various exclusive features, you may want to link your preferred payment method to purchase these features.
Logging into 2Steps the Easy Way
Once I finish downloading the app, I immediately launch it and am asked if I want to create an account using my Facebook or my Google account.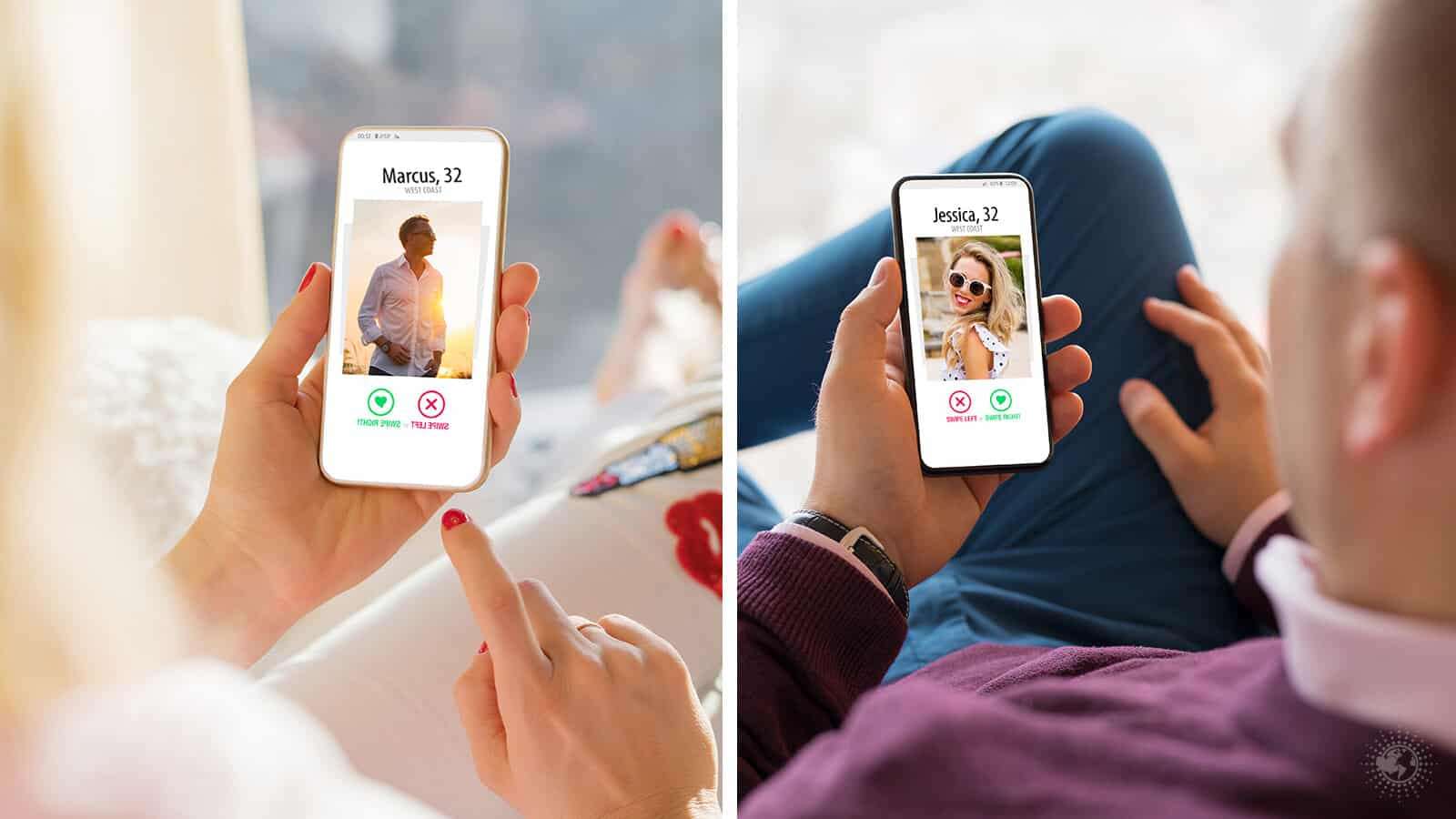 You can only choose one, but I highly suggest that you use your Facebook account since it immediately links all the information from your profile to 2Steps. This makes it very convenient, so I don't need to fill in the same information on my 2Steps profile.
What I also like about linking my Facebook account is that I can automatically see if my Facebook friends are also on 2Steps.
For those that aren't Facebook users, you can still create an account using Google or other methods, depending on your region.
Creating Your Profile from Scratch
If you plan on starting your profile from scratch, here are my suggestions so that you'll attract more likes from people you might be interested in. My first suggestion is to always provide the most basic information and make sure that you never lie about it.
Many people often lie about their age or status in life on these platforms and end up creating inauthentic relationships. It's one thing that I recommend you don't do.
Next, complete your profile and add photos. Choose photos that make you look good and show who you are in real life. Don't post pretentious photos just to attract people.
Finding New Friends with 2Steps
2Steps tries to find people that I'm interested in that live in close proximity to me. Before the app matches me with other users, it considers different things such as my hobbies, things I enjoy, and my location.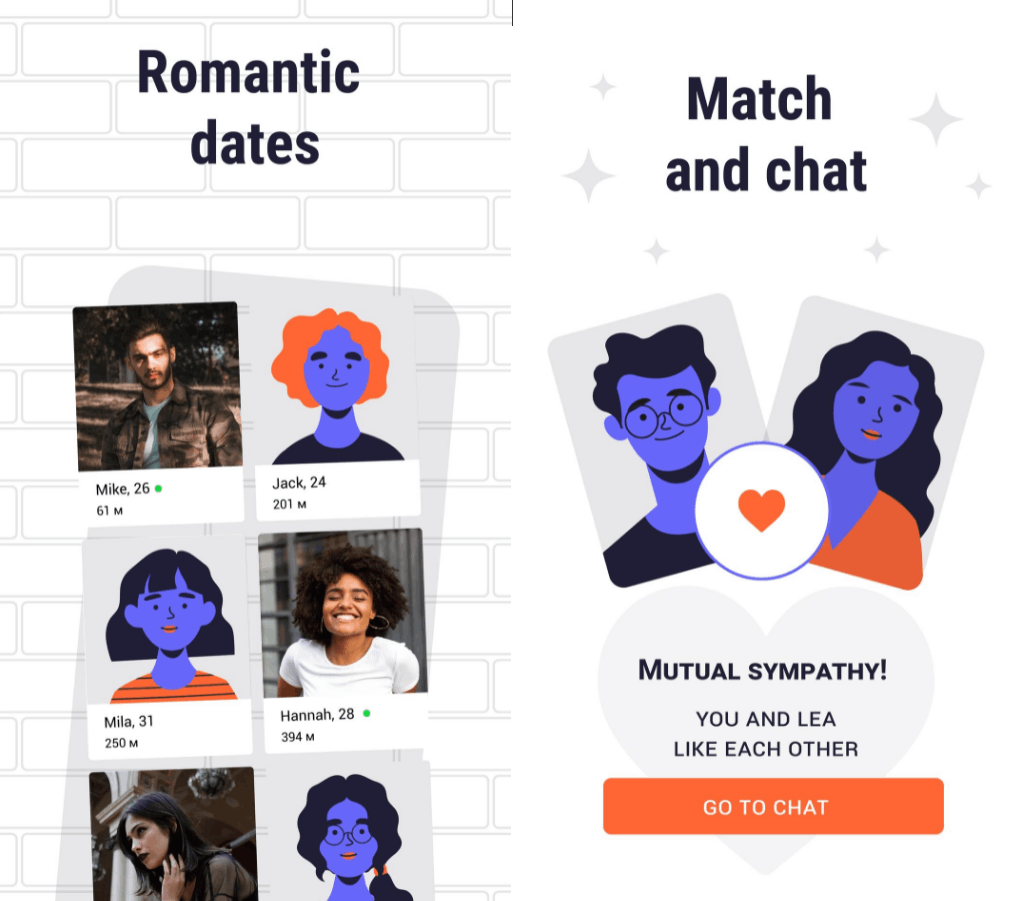 2Step then suggests different people, either some that live close to me or from different parts of the world, depending on what I tell the app I want. Then my results appear. All I need to do is swipe right if I like the person or swipe left if I'm not interested.
The best part about this is that I don't have to receive unwanted chats from random strangers since the app only allows messaging when both of us are interested in each other.
I noticed that there is also a meter at the top of the screen, which shows me how many profiles are left for me to like that day.
Meet People near You
If I don't want to chat with other people from other locations, 2Steps has a feature that allows me to meet people locally. The first option at the bottom of the screen shows the map of my current location.
All I need to do is tap the map, and it will suggest all the people nearby. It's more of a localized version of the feature that I was talking about above.
It also follows the same rule when it comes to messaging, so if both me and another user like each other, then we'll be able to message each other.
Earn Coins by Liking People
Coins are used as an in-app currency to unlock exclusive features in 2Steps. One of the main reasons why users are collecting coins in the app is to unlock direct messaging. Remember when I said that the app only unlocks messaging if two users both like each other?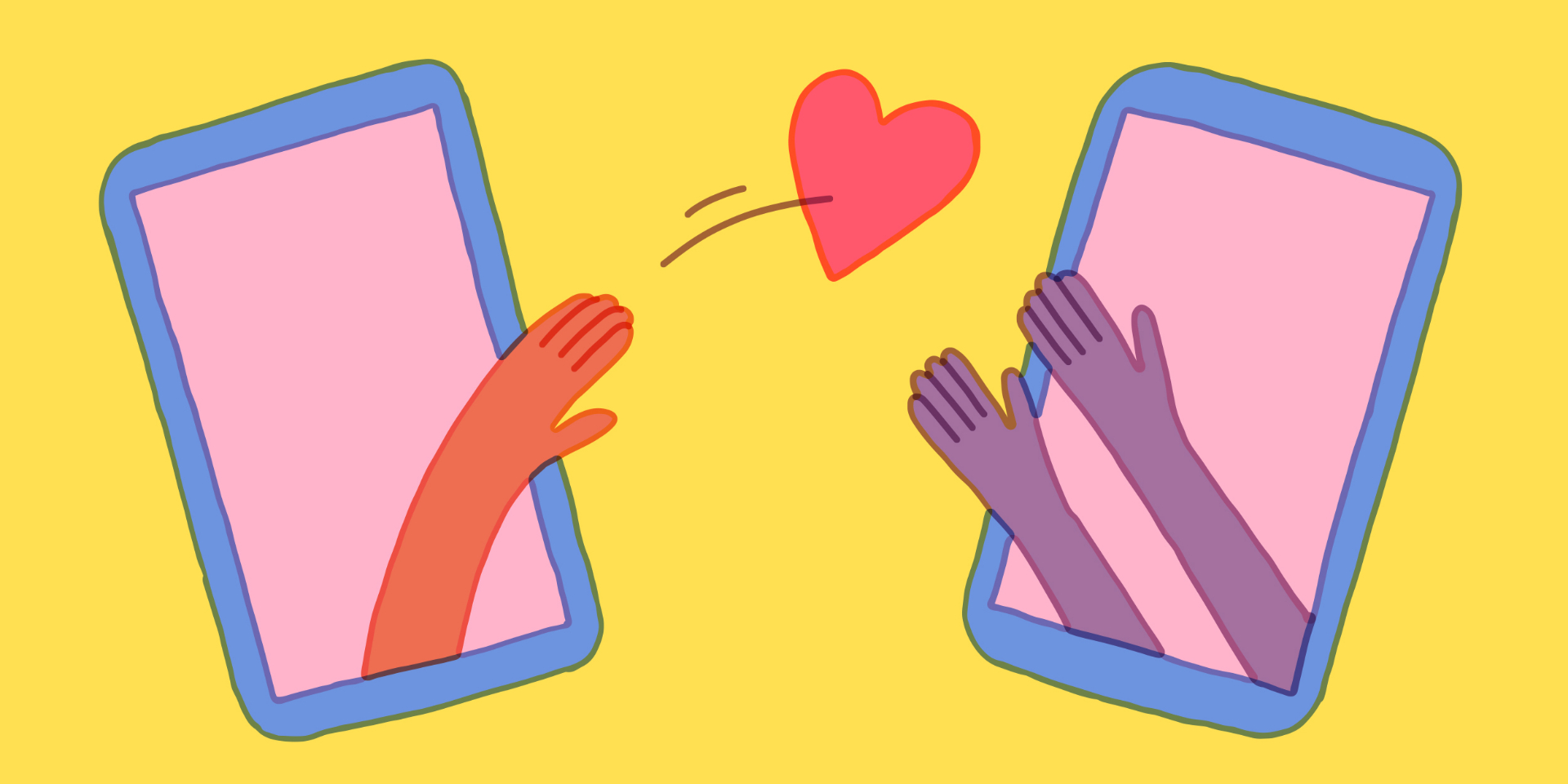 When I have coins, I can use them to directly message another user without having to wait and see if we both like each other. I can jumpstart our conversation without having to wait for the other person to like me back.
Coins can be purchased using real money by going to my profile and tapping "Your Balance." I can use real money to purchase coins, or I can use another method.
I can try liking as many people as I can, and if they like me back, I will earn coins that I can use in the future.
Unlock the VIP Status for More Features
Earning and using coins to unlock direct messaging can be very hard work for many users. I often find myself having to like people that I'm not fond of just so I can earn coins. If I plan on using real money to purchase coins, it is much better to unlock the VIP status instead.
Unlocking the VIP status will also unlock many other features in the app. The VIP status allows me to message anyone directly without any limits, unlike when I'm using coins.
I also get to have unlimited "Likes" when I have the VIP status, so I can always meet and connect with new people. Lastly, having the VIP status helps me get rid of the pesky ads that keep on interrupting my conversations with my friends.
How to Purchase the VIP Status
Whenever I'm using 2Steps, I always want to unlock the VIP status. Here's how you can purchase the VIP status on the app.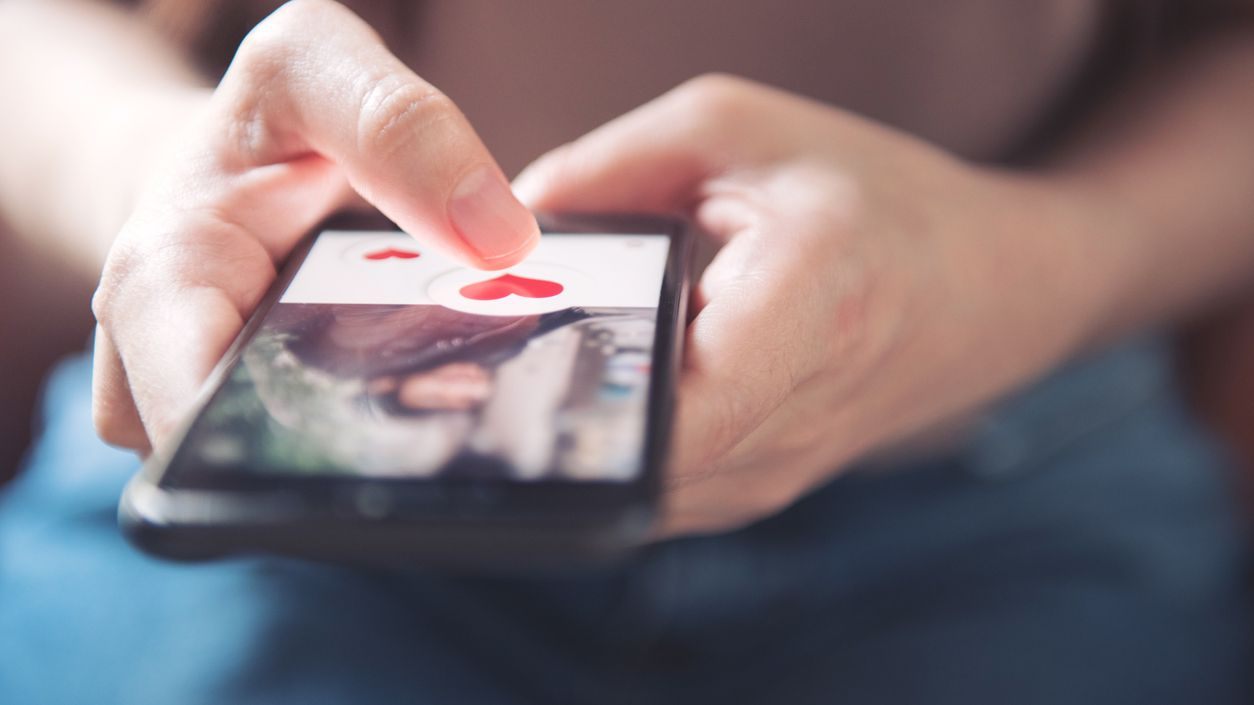 First, open your Profile and tap on "VIP status," and you'll be led to the VIP status purchase screen. You'll have the option to purchase three different plans. These plans include weekly, monthly, or every 3 months.
Choose a plan that works for you, but for me, I'm okay with using the weekly plan. The rates for each plan will depend on your region. Make sure to connect your preferred payment option beforehand.
Once you've made the payment, it will automatically charge again once your current plan has ended, so I suggest that you try to cancel it at least 24 hours before it expires.
My Thoughts on 2Steps
2Steps is an easy-to-use dating app that allows me to chat with people I'm interested in. There are certain features that I like, such as exclusive messaging.
The VIP status might not be for everyone, but all the basic features are still available to anyone who doesn't want to benefit from the VIP status. Everything about the app is all about safely meeting new people.
The reporting system is also very active, so I feel protected all the time. The ads might be disruptive at times, but if you're fond of using many other dating apps, it's not as intrusive as most other apps.
Conclusion
Overall, the 2Steps app is one of the best dating apps that I've discovered so far this year. I'm still using the app to this very day, and I have made several friends from Hong Kong, Chile, and even in Spain. 2Steps is a worldwide dating app that everyone should be using if you're looking for a convenient app to use.