BioTech Pro, along with BioTech Nitrix Oxide, comes with extraordinary claims of curing your sexual dysfunctions which occurs with aging or certain health conditions. Most of the men, despite having good sexual capabilities look forward to increasing them due to the stereotypes we have in our community such as "Bigger is Better" etc. Although these are just myths which I mentioned in the review of Extenze, which is also another popular enhancement supplement. Still, these myths provide enough room for manufacturers and advertisers to capture the male enhancement market and as many men are shy and don't want to discuss these things openly get trapped in these traps once exposed to emotional terms. The standard tactic used by the manufacturers of such products is to bombard you with emotional statements which make you feel deprived and also enhances your insecurities. So to enlighten you with the reality of another newly launched product BioTech Pro, I've done my in-depth research and scanned through reviews about it. I'm going to cover all aspects of this supplement as I did for Tevida, so bear with me and don't forget to leave your feedback if you're in a hurry jump to the section of 5 reasons to avoid BioTech Pro.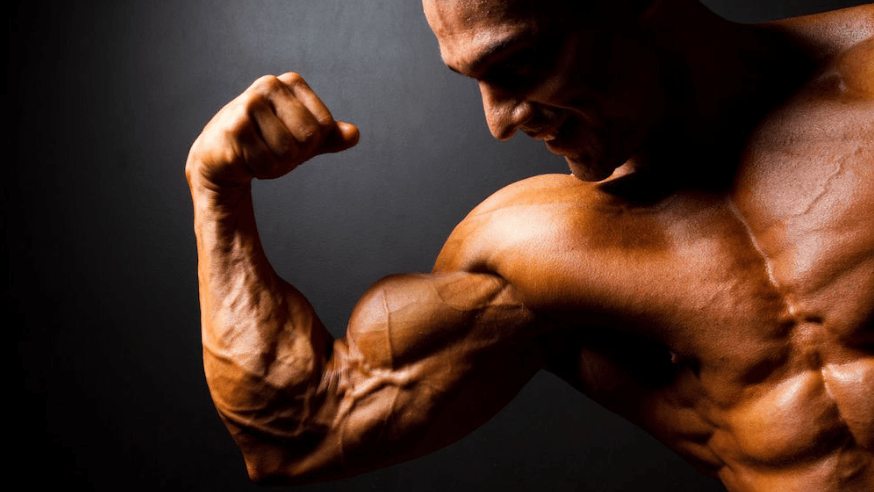 What Is BioTech Pro
Aging inevitably brings a decline in testosterone levels and stamina. So to counter these issues you might have seen many products in the market and BioTech Pro is one of them which is recently launched by Elite Testo Supplements/BioTech Pro Testo Corporation. Its based in Phoenix, Arizona according to their product returns, and you won't find any authentication or accreditation of the company with BBB. The manufacturer claims that the product is manufactured and shipped from the United States and is produced under approved facilities, keeping all the health aspects in check. The product is designed in a way to maximize energy and stamina along with enhancing testosterone levels. Although there are many claims and results mentioned on the official website, there is a lack of evidence. However, let's see how the supplement is supposed to work.
How BioTech Pro Works
The supplement is claimed to come with the triple intensity of male enhancement for maximum results. It contains a pro-sexual nutrient matrix with dual action formula for an instant surge in sexual performance and power. It also targets the root of dysfunction with its herbal extracts and active botanicals. The ingredients used in the composition of the products are natural without any side effect. It targets the areas which have low blood flow and encourages the circulation in those areas especially penis chambers. The chambers influence stamina, power, and performance, with extra blood flow it works in a better manner. BioTech Pro's nutrients blend quickly into the bloodstream and help the muscles to perform in a better way. The increase in Free Testosterone and Nitric Oxide production to the penis helps you and your partner to enjoy. Its also claimed to enhance libido levels along with increased size and hard climax. The core of working is based on the natural ingredients for this supplement.
Ingredients Of BioTech Pro
The supplement is claimed to contain naturally extracted ingredients with no fillers or chemicals. The ingredients mentioned by manufacturer includes Asian Red Ginger Extracts, Ginkgo Biloba Extract, Horny Goat Weed Extract, Saw Palmetto Berry, Bioperine, L-Arginine and Muira Puama Extract.
Asian Red Ginger Extracts: It contains gingerol which has a long history of being used in various medicines. Its helpful regarding digestion, mood patterns, relaxation and reducing stress. It's essential for better performance to control anxiety and mood. There's not enough data to prove its working and side effects.
Ginkgo Biloba Extract: Its commonly known as Maidenhair tree and is native to China. Ginkgo is widely used for boosting power and sexual stimulation. It also helps in maintaining the erection duration. It could also cause stomach pain, headaches, diarrhea, nausea, dizziness, and rash.
Horny Goat Weed Extract: Its also known as Barrenwort and is native to Asia and Mediterranean region. It might help in increasing blood flow for improved sexual functions as well as its also used for weak back, joint pains, fatigue, and memory loss. The lack of scientific research doesn't support any of these. Its considered safe but might lead to vomiting, dry mouth, nosebleed, thirst, and dizziness. During pregnancy or breastfeeding its advised to avoid it.
Saw Palmetto Berry: Its mostly consumed to decrease the level of dihydrotestosterone and to boost testosterone levels, but lack of scientific evidence doesn't support it. It could lead to constipation, diarrhea, vomiting, nausea, dizziness, headache and impotence.
Bioperine: The extract is considered to be absorbed quickly and acts as a sexual enhancer for men, but there's no evidence to support it. There are no known side effects due to lack of studies.
L-Arginine: It turns in to Nitric oxide and helps the body to build protein, which leads to muscle building, repairing and improvement. The side effects include gout, allergies, diarrhea, blood abnormalities, low blood pressure and bloating.
Muira Puama Extract: Its used for preventing sexual disorders and to cure dysfunctions. It increases the interest in sexual activity and also helps in terms of upset stomach, menstrual disorders, and joint pain. There are no known side effects of this ingredient but its advised to avoid it during pregnancy and breastfeeding.
Most of the ingredients mentioned by the manufacturer for the production of BioTech Pro are considered safe with no serious side effects, but there's also lack of evidence to support that they work. Still, if you are going through any specific health condition, pregnancy or breastfeeding you are advised to avoid these ingredients. It's better to consult with your doctor for further details.
Is BioTech Pro Clinically Approved
On the official website, the manufacturer mentions that the product contains proven ingredients and is composed under approved facilities. It also shows the results and testimonials of individuals, but there's no evidence provided to back it up. So it's not hard to say that the product is not clinically approved as at the bottom it's mentioned that it was not evaluated by FDA.
BioTech Pro Pricing & Refund Policy
Like many other trial based offers it also comes with a trial but in the case of BioTech Pro its 16-day trial. So if you cancel within the first 16-days, you won't be charged further otherwise you'll be billed $89.97. To order the test, you'll have to pay $6.96 shipping and handling fee. The company will enroll you into the auto-ship program during which you'll be charged $89.97 automatically from your card and will get supply regularly. To cancel the program or order, you will have to contact the customer support at 888-814-7098. For returning product, you will need an RMA (Return Merchandise Authorization) which you can get by calling customer support. You will get RMA within two business days and will have to pay $9.97 restocking fee. The product should be returned in its original, unopened package within 30 days of shipment at this address: BioTech Pro PO Box 52061, Phoenix, AZ 85072-2061.
Note: The auto-ship programs are usually hard to cancel due to slow customer support, and you could lose a hefty amount. Also, the pricing of BioTech Pro is very high so before falling for free trial think twice.
5 Reasons To Avoid
By now I think you have a pretty good idea what this product is and how it should be handled. Here are a few major points due to which I think you should avoid it.
The manufacturer of the product doesn't have any proper physical existent and is not accredited with BBB.
Its official website mentioned results and testimonials as well as many claims but didn't provide any evidence to back them up.
The ingredients used in the manufacturing of the product are not scientifically proven for any enhancing capabilities.
Auto-ship program makes BioTech Pro hard to get rid of and the pricing is high considering the value and ingredients.
The product is not evaluated by FDA as well as its not clinically approved.
Instead of going for auto-ship billing which would ultimately end up taking more than $100 from your account you could go for a more reliable source and can try products priced between $15-60. Here are five of the top rated products including Amazon's choice you could try. 🙂
Conclusion
BioTech Pro is only available on its official website and can be ordered from there. It's not available at Amazon, GNC, Walmart or anywhere else its just not worth it. The ingredients are not , and billing support isn't good as well. So I would recommend you to avoid it.
If you have tried BioTech Pro. Let our readers know about your experience with BioTech Pro below! 🙂