Mascara in makeup can be considered as a un-skippable ritual. With mascara eyelashes look more enhanced, prominent, and lifted up. If someone misses out mascara in composition, the makeup look does not seem to be complete. There is a whole range of mascaras available worldwide you should select that does the job nicely for you and does not irritate the skin or eyes. Moreover, if you are up for the Asian version, then you're going to learn about the best mascaras for Asian lashes today.
Quick Answer: Best Top-Rated Mascaras For Asian Lashes in 2020
So, let's not make you wait and take a look at the ingredients, working as well as overview of my Top 3 Mascaras For Asian Lashes. Furthermore, our comparison table will also help you choose the right one for you.
L'Oreal Paris Lash Mascara
Ratings: 3.8/5 | Store: Amazon

The voluminous lash paradise mascara by L'Oreal Paris is a mascara which is famous all over the internet. There are many mascaras produced by Loreal Paris, but this one does wonder. It works very well on smaller lashes and gives them more prominent, longer, and thicker appearance. Additionally, it does not flake at all, even with multiple coats. Moreover, this picks up every single lash from the bottom and curls and lifts it up and stays there for the longest hours. The big and thick wand of this mascara separates every lash from the other and really brings out and highlights the eyelashes. Also, it does not cause any irritation in the eye and skin. For best results apply a coat, let it dry and apply one or two more coats for big, thick and curled lashes. This mascara is waterproof so you can comfortably wear it while swimming as well. For removing it off, use of warm water and baby wipes is advised. The voluminous lash paradise mascara is available in 9 different colors.
---
Maybelline Express Mascara
Ratings: 4.1/5 | Store: Amazon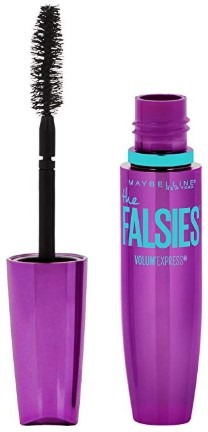 This mascara that comes in a purple bottle with a curved wand is a great mascara. This drug store mascara is a highly rated one on the internet. The curved brush of this mascara makes the application very easy. There are two options of this mascara one is washable, and the other is waterproof, and these are available in 5 different colors. Additionally, this mascara can create a real drama look by applying multiple coats. This product does not clump the lashes at all. Maybelline Express Mascara creates more visible eyelashes for a glam look. Moreover, It has all the features to create natural or dramatic look complementing with foundation and bb cream as well. It is advised to remove the mascara with oil-free eye makeup remover.
---
Heroine Curl Mascara
Ratings: 3.7/5 | Store: Amazon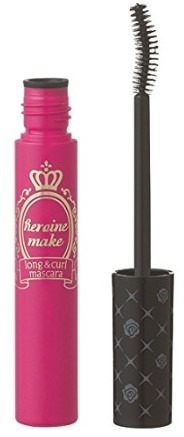 The Heroine Curl Mascara is made in Japan. It provides 6g of the product and makes the lashes long and curled as the name also highlights. This product is a fiber-in pure black mascara that stays on for very long. Additionally, it provides moisturization with camomile extract and make the eyelashes smooth and increase their life. This mascara is sweat, water, grease, and tear-resistant. This product is the best to hold on the curls for the longest time. It holds the stubborn Asian lashes for 11-12 hours. It is excellent for daily wear and goes a long way.
---
Covergirl Lash Blast Mascara
Ratings: 3.8/5 | Store: Amazon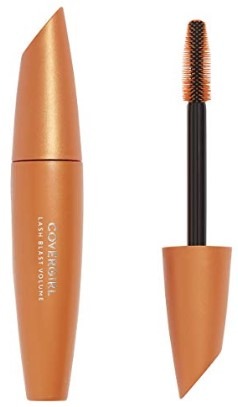 Covergirl is a well-known makeup line. The lash blast volume mascara is a volume-boosting hypoallergenic formula. This formula is fabricated to max out each lash on the lid producing an ultimate big lash look with tens of times more volume. Covergirl provides a range of formulas for our desired look i.e., waterproof, regular and washable mascara. It is a hypoallergenic mascara which does not even irritate the contact lens wearers. Moreover, this mascara is smudge and smear-proof. It provides instant volume and fullness to the eyelashes. This is super long staying and stays all day without reapplying. This product is available in 4 different colors.
---
Aguacate Super Lash Mascara
Ratings: 3.8/5 | Store: Amazon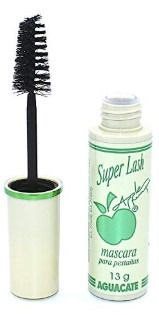 Aguacate Super Lash Mascara is a very cost-effective product made by infusion of apple and avocado extracts. This is a waterproof mascara and works excellently just the way hair spray works on hair. As soon as you put the product onto your eyes, it holds the shape and form of the lashes. It makes the lashes stand out and smells like avocado. The smell can be a bonus for some individuals and irritation to others in different persons. This provides 13g of mascara in a cute white bottle with green apple on it.
---
HOURGLASS Extreme Lash Mascara
Ratings: 4.8/5 | Store: Amazon

The HOURGLASS extreme Lash Mascara comes in shinny rose gold jar. It works great and lasts very long. It helps defines and lengthen each and every lash picking it up from the bottom of the lash. It has a well-defined wand that does not smudge or flake. It does not clump up the lashes. Moreover, it can easily be washed off with soap and water.
Hairgenics Lavish Lash Mascara
Ratings: 4.1/5 | Store: Amazon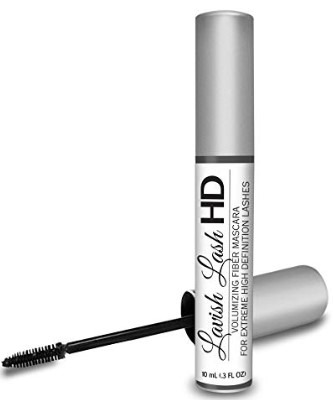 This is a fiber mascara that helps enhance the length, volume, and thickness of lashes. This is designed by using the highest quality ingredients, which are all hypoallergenic and non-irritating. Hairgenics Lavish Lash Mascara is an excellent product for natural but beautiful lashes. Additionally, It adds delicate length and a little volume but, if you add a lot of coats, it might clump. It is advised to curl the lashes before applying this product. This is a fairly priced product for the work it does.
L'Oréal Paris Million Lashes
Ratings: 3.8/5 | Store: Amazon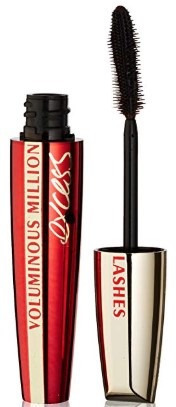 L'Oréal Paris Million Lashes is a drug store mascara by L'Oréal Paris. This is a waterproof mascara. Additionally, it makes the lashes bold and prominent. This product curls the lashes and also holds the lashes curled for the longest times. L'Oréal Paris usually does not go wrong with their mascara line, but this is not very voluminous and might flake off through the day. Moreover, it might be challenging to apply when wet.
Xtava Define Lashes Mascara
Ratings: 3.8/5 | Store: Amazon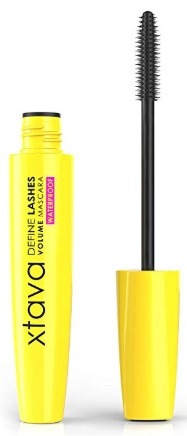 This product is made by a long-wear formula and has a wand with rubber bristles. It is perfect for extending the length of the lashes. The rubber bristles separate each lash with precision. This product lifts up and curls the lashes without even using a lash curler and makes them bold and beautiful. Xtava Define Lashes Mascara is very easy to apply and easy to remove as well. This is really easy to remove yet stays all day. Additionally, it has a tight fit, self-cleaning wand that does not clump the lashes at all. So if you are hunting for flake-free, smudge-proof and affordable mascara, you have found one!. It comes in a beautiful yellow eye-catching bottle.
MAJOLICA Lash Mascara
Ratings: 3.5/5 | Store: Amazon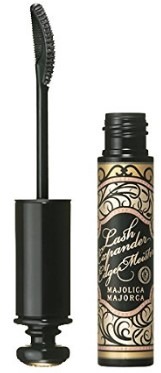 MAJOLICA Lash Mascara is uniquely designed to extend the length of the lashes. The fibers of the wand are specified to lengthen up the lashes, and it feels that you have applied false lashes. It is totally safe to wear this mascara all day long without flaking and clumping. Additionally, it provides a look that emphasizes the eyes without going over the top. Moreover, because of its properties, it's best to use on a daily basis. The formula is waterproof and does not smudge with tears and does not smudge even by rain. However, Care should be taken to smudge the product when it's drying, once dried its smudge-proof.
---
La Roche-Posay Mascara
Ratings: 3.8/5 | Store: Amazon

The product provided by La Roche-Posay that comes in a sleek black bottle is specially formulated for sensitive eyes. This is Toleriane waterproof volumizing mascara that provides 3D volume and helps lashes look visibly denser, more curved and separated. It is a waterproof mascara that stays on very long, covers the lashes really well, doesn't irritate and comes-off easily. One coat of this product provides plenty of the coverage and separates, thickens, and curls the lashes. Additionally, the product is hypo-allergenic. So if you hyper-sensitive eyes that react to everything you have a product you can use without any worries.
---
In case you're looking for Best Whitening Creams For Face and Body then do check out the linked guide for top recommendations and best comparison.💡
FAQ- Best Mascaras For Asian Lashes In 2020
Which mascara is best for short Asian lashes?
Short lashes are not likable by anyone and everyone desires to have long turned lashes. Although you can get them with some home remedies or some other beauty products or treatments as well. But if you want mascara that suits best for your short asian lashes then following are going to be the best choice for you.
L'Oreal Paris Lash Mascara
Maybelline Express Mascara
MAJOLICA Lash Mascara
Which mascara is best for straight lashes?
Just like short lashes no one likes to have straight lashes and surely you might have done several remedies as well. But the easiest way is to use mascara and have long curly lashes. Some of the best mascaras for straight lashes are as follows;
Heroine Curl Mascara
Covergirl Lash Blast Mascara
La Roche-Posay Mascara
What are Asian lashes?
Asian lashes are short, straight and droopy that require some amendments in length and shape. This is the reason why eyelashes extensions are so popular among asian women.