A face mask makes the foundation of any good skincare routine. Face masks always come to rescue the dried, stressed, and broken-out skin. You really need such a product that penetrates deep into the skin layers and heal as well as hydrates the skin and restore its glow and youthfulness. In general, you can use the face mask for many purposes. Firstly, hydration: if your skin is feeling tight, it is definitely struggling with dryness. The hydrating face masks are perfect for providing deep hydration to the skin. Secondly, Calming: if your skin is irritated, face masks are very helpful in calming the irritated skin. Lastly, Detoxing and Pore cleaning: if you are breaking out a lot, it means that your pores have been clogged by filth and dirt. There is a universe of face masks present out there, but you've to choose what best suits your unique skin and take your skin care routine to the next level. So, to make it easy for you, here is the list of the best face masks for dry skin.
Quick Answer: Best Top-Rated Face Masks For Dry Skin in 2020
Clark's Botanical Dry Skin Mask
Ratings: 4.4/5 | Store: Amazon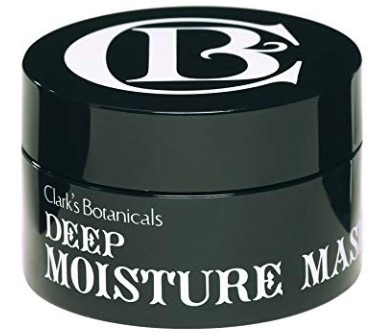 If you are someone who wakes up with flaky skin, then this product is for you. The mask is a moisturizing product that keeps a check on your sebum and oil secretions, as well as dryness. Apart from the sebum control and moisturization, the mask is perfect for makeup, as well. The mask produces excellent results in winters, deeply hydrates your skin, and does not leave any flakes of dryness. Moreover, the product is natural and smells amazing. Furthermore, it is highly recommended to use this at night as it is a really rich moisturizer, and it can be heavy under makeup. The mask is also known to improve your fine lines with continuous use. In terms of the price, it lies a bit on the pricey side but, the wonders which the product does are worth the price.
Nugg Hydrating Dry Skin Face Mask
Ratings: 4.4/5 | Store: Amazon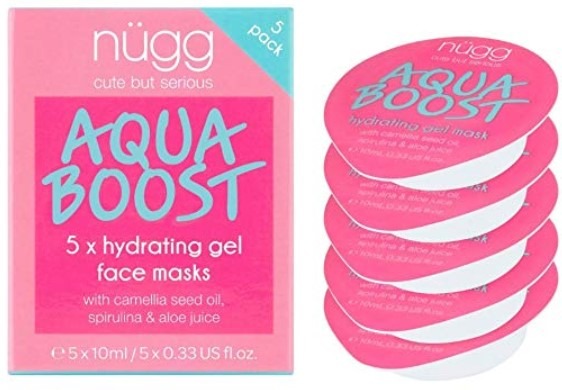 This mask formulated by the infusion of Aloe vera leaf juice, glycerin, and olive fruit oil is designed to moisturize the skin deeply. There are other moisturizers that claim deep hydration but sit on the surface like a layer of vaseline. Unlike other products, a thin layer of this mask over the layer of serum leaves your skin super soft by morning. The box itself says to use only a thin layer as a sleep mask. Additionally, the mask makes a massive difference in dehydrated and flaky skin. People with rosecea also see improvement in their skin by using the mask as part of the nocturnal skincare routine. Lastly, the amount of product is so generous that you still have leftovers after one use, and you need something to store the remaining product after using once.
Paula's Choice Night Face Mask
Ratings: 4.4/5 | Store: Amazon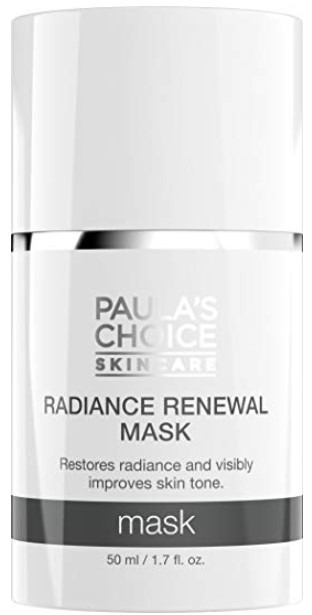 Paula's Choice offers a vast range of beauty products and has earned a name in the beauty world. Paula's choice radiance renewal mask produces the best results when used overnight. So, an occlusive product as the last step of a skincare routine acts as your best friend, it prevents loss of moisture and creates a barrier between skin and environment but also lets your skin breath. You can not beat vaseline for price and effectiveness, but that turns messy during sleep. The radiance mask by Paula's Choice dries a bit almost like a creamy gel and does not move around as vaseline. Furthermore, the use of the mask does not break out or irritate the skin and helps with moisture retention. Moreover, It is great to have in the winter to fight dryness. It is great for under eyes. It is also great to have in the summer when skin craves a simpler routine.
Neutrogena Hydro Boost Face Mask
Ratings: 4.3/5 | Store: Amazon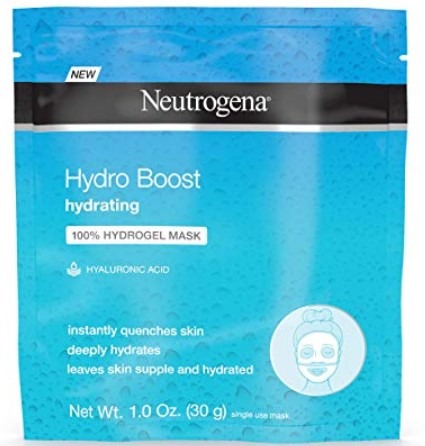 Hydro Boost Face Mask by Neutrogena is uniquely designed to treat the super-sensitive skin. Use of these miracle sheets one to two times a week, says hello to flawlessly moisturized, glowing, gorgeous skin. For best results, it is recommended to apply the mask and leave for 15-20 minutes after cleansing. Additionally, you can also apply it before your serum to produce an extra hydration boost. Furthermore, the Neutrogena Hydro Boost is really gentle and lightweight. This mask is totally worth the money, and it is better to buy in bulk from Amazon.
MEDIHEAL Collagen Essential Mask
Ratings: 4.2/5 | Store: Amazon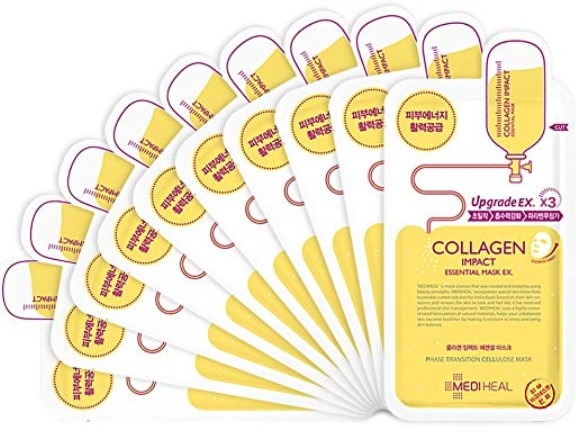 Mediheal face mask comes in a pack of 10, providing 25ml each. As the name indicates, it is formulated by the addition of collagen and elastin. These natural ingredients help to restore the regeneration rate of collagen, making the skin youthful and smooth. Moreover, continuous use help replenish the glow of the skin. Furthermore, the mask is really gentle and light-weight and does not irritate or break out the skin. In addition, the face mask acts as a miracle for mature skin as its continuous use soften fine lines and tired skin, producing a glowing, young skin.
Laneige Dry Skin Water Face Mask
Ratings: 4.1/5 | Store: Amazon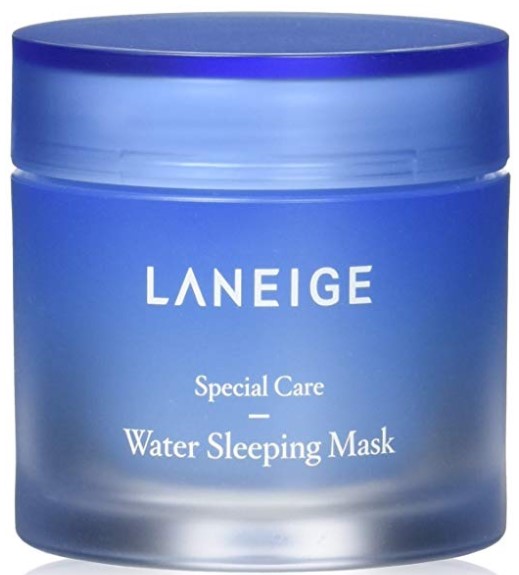 Laneige Dry Skin Water Face Mask comes in a blue tub providing 70ml of the product. The lightweight mask has a gel-texture, enriched with Beta-glucan that helps to hydrate fatigued and dry skin deeply. It works really well for combination skin. Moreover, the excellent product comes with a small spatula-like the spoon, the best way to grab the product as it does not contaminate the product with the fingers. Best results are achieved by corporating this mask in the nocturnal skincare routine. Leave this mask on the skin at the top of all other products and remove it in the morning. You will see a glowing, radiant skin.
Dr. Jart Water Fuse Face Mask
Ratings: 4.3/5 | Store: Amazon

The best thing about Dr. Jart Water Fuse Face Mask is its heavenly scent. Dr. Jart Face mask is a favorite cult moisturizer for dry skin. The mask has a lightweight, non-sticky formula that dissolves rapidly. Moreover, the formula contains hyaluronic acid macromolecule that provides in-depth and continuous moisture into the deep dermal layer. The blend of olive leaf and cranberry promotes deep smoothed plumper complexion. Furthermore, the product is very reasonably priced, a little goes a long way.
Paula's Choice Skin Face Mask
Ratings: 4.1/5 | Store: Amazon

The brand Paula's choice by Paula Begoun comes with one notion, help women uncover the truth about skincare. Paula's Choice Face Mask is fabricated to produce deep hydration for dry to very dry skin types. Rich antioxidants such as Vitamin A, C, and E are very effective for treatment for redness caused by rosacea and eczema. The texture of cream is really soft like butter and melts into the skin to produce instant hydration. Moreover the cream does not break out or irritate the skin and has no fragrance. The application might make skin feel a bit sticky when first applied but after morning wash leaves the skin healthy, radiant and young.
Olay Overnight Gel Face Mask
Ratings: 3.9/5 | Store: Amazon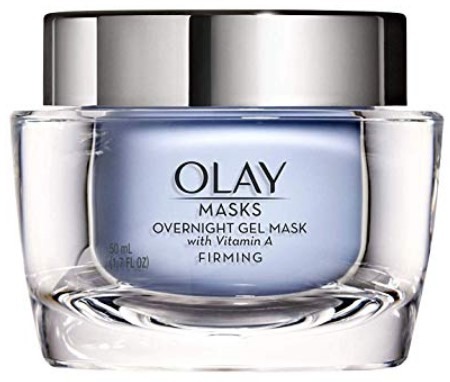 Olay, a well-known brand, is very famous for its anti-aging products. They produce a variety of high-end products that do wonders. Olay Overnight gel face mask is straightforward and comfortable to use. All you have to do is apply it to face at night and rinse in the morning. The product makes your skin feel like it has moisturizer on it, buts its not a heavy feeling. The results of the mask can be amplified by using it along with other products from Olay. The packaging is elite and provides 1.7 fl. ounce in a transparent tub.
MEDIHEAL Combo Face Mask Sheet
Ratings: 3.9/5 | Store: Amazon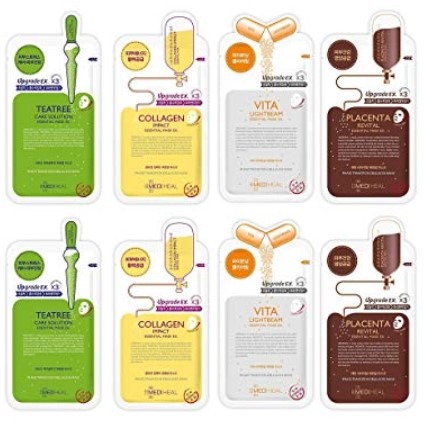 MEDIHEAL Combo face mask sheet comes in 8 different types with eight different significant ingredients. Application of face mask after face wash and toner and gently pressing on the face with fingertips, allows the skin to absorb the nutrients from the mask fully. Remove the mask after 15-20 minutes. The process leaves the skin thoroughly moisturized and produces a healthy glow on the skin. The packaging provides the mask drenching with the product which you can also use on your neck and other desired skin parts as well. You can see the results after using it 2-3 times, for four weeks.
SUMMER FRIDAYS Jet Lag Face Mask
Ratings: 3.5/5 | Store: Amazon

SUMMER FRIDAYS Jet Lag Face Mask provides a very thick formula, which makes it last very long. With some people, this product has lasted as long as six months, making it a very affordable purchase. The application produces a very soft dewy finish on the skin. Moreover, this can also be used as a lotion. However, the real thick texture makes it suitable for nocturnal use, application in the morning produces a heavy feel.
Fresh Creme Ancienne Honey Mask
Ratings: 4.5/5 | Store: Amazon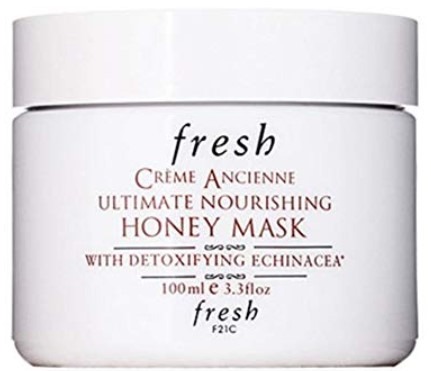 Fresh Creme Ancienne Honey Mask provides an intensely nourishing face mask. The blend of pure honey, rich in natural sugars, helps the face to be wrapped in moisture-veil. Moreover, the application of mask at night provides hydration that lasts long, making the skin appear smooth, soft, and more comfortable. If there was ever a product titled 'Beauty in a Bottle', this is it. Moreover, it gives you the skin you have only dreamed of. Furthermore, this stuff is worth every penny. It will last a very long time.
AmorePacific Moisture Face Mask
Ratings: 4.9/5 | Store: Amazon

As the name indicates, this product is designed to lock the moisture into the skin during sleep. It restores the regeneration property if the skin and promotes the natural healing process of the skin. The application of the mask makes the skin hydrated and moisturized. In the morning, the skin feels excellently hydrated. Moreover, the mask does not make face sticky or greasy while wearing in bed. Furthermore, regular use of the mask makes skin so smooth that makeup starts to glide on your face without making it flaky.
Charlotte Tilbury Dry Sheet Mask
Ratings: 3.7/5 | Store: Amazon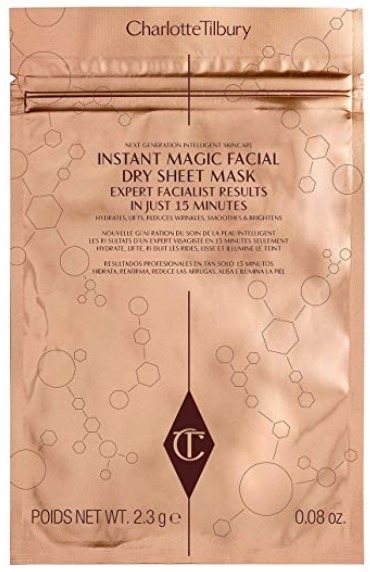 Charlotte Tilbury produces high-end beauty products. This fact sheet is one of them. This unique creation by Charlotte is a dry sheet mask, bein dry it does not harbor any bacteria like the wet masks. Each mask can be used up to three times. The mask is made up of a dry textile with imprinted active ingredients. Most sheet masks are glycerin and water that may over-saturate your face. It is designed with a prolong delivery system that allows the slow and prolonged release of active ingredients into the skin. Furthermore, the release effects last for 8 hours. Some people report it to be weird looking and weird feeling but work really good. As long as the product works great, the looks really do not matter and you can try an excellent concealer for your skin as well.